Plan Your Next Christian Family Movie Night with this List
The Fervent Mama uses Affiliate Links. See our disclosure policy here.
One of our favorite things to do as a family, second only to game night, is pop some popcorn and sit down to watch a movie together.
There are only a few rules. The movie has to be clean, no devices are allowed during the movie (including parents), and messes have to be cleaned up.
Personally, the tricky part is finding a movie that actually meets the first rule for our Christian family movie night.
It doesn't take me long to decide that we must have already watched every single clean, family-friendly video out there. Sigh.
It's not true of course, but sometimes it really seems like it, right?!
Oh, and I'm always looking for a new option so if you have something to suggest, please mention that in the comments.
If you've watched all of these movies already, be sure to check out our list of clean tv shows on Amazon Prime, our clean tv shows on Netflix, or even this list of faith and family movies- you're bound to find something great!
Don't forget to plan ahead! You'll want to make your family movie night special with some popcorn or maybe some other movie snacks.
This is one occasion when we let our little ones stay up past their bedtime and bring food into the living room. Sometimes they even choose to have a sibling sleepover on the living room floor!
Remember, they are only young once! Make those moments memorable!
This list for your Christian family movie night is loosely organized into categories so you can scan it quickly.
A few of these movies are more appropriate once your youngest are teens, and those are noted. Not all of these videos are "Christian" movies per se. But they can all be watched by Christian families without compromising your values.
That's an important distinction I wanted to point out right up front.
22 Movie Ideas for your Christian Family Movie Night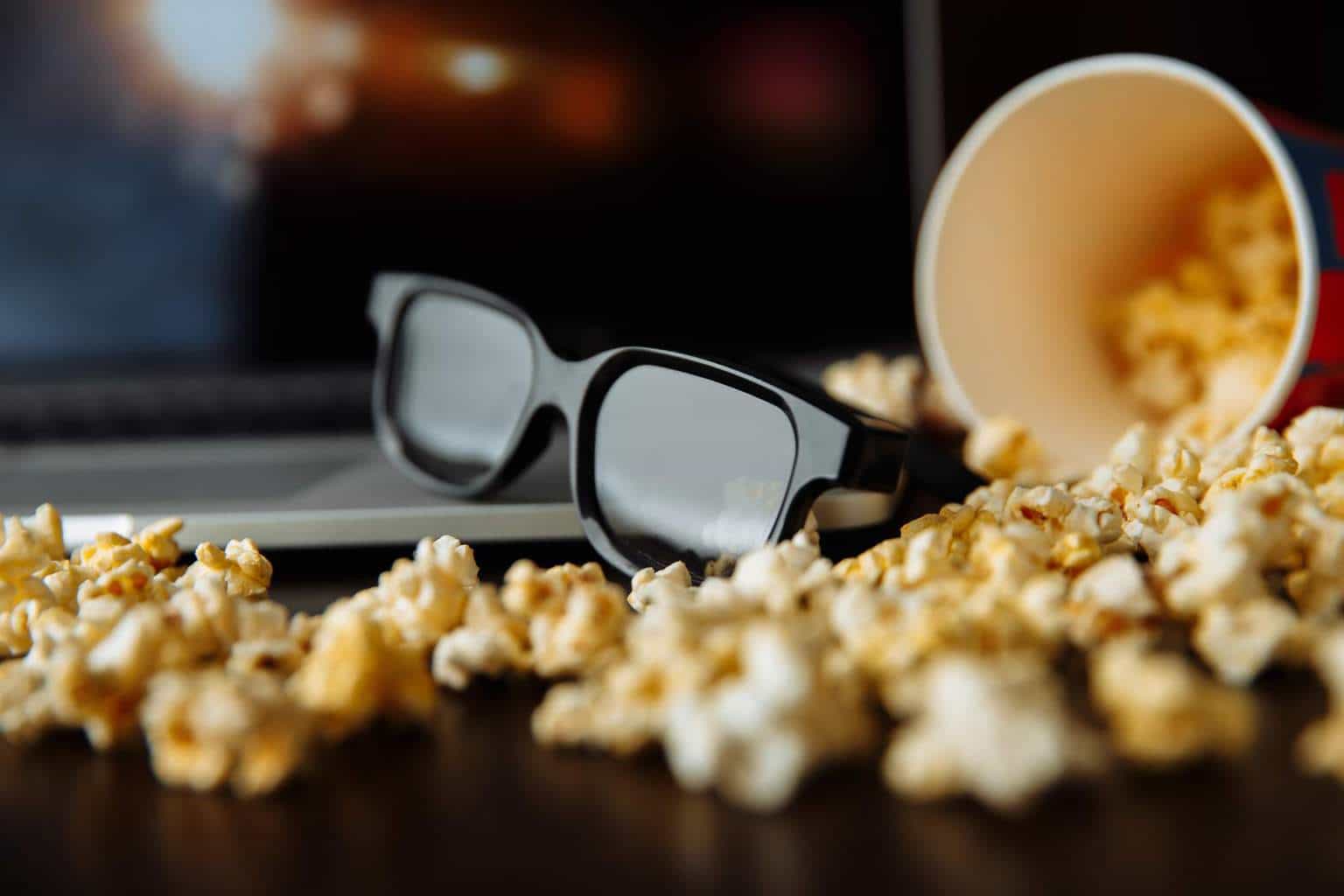 Quick tip? When multiple versions of a movie exist, and you aren't sure which one to watch, always go with the oldest rendition.
More recent movies tend to get a little less clean, involve more crude humor, and reflect current trends of the culture.
Movies Starring Children
Several of the movies in this section have newer versions I don't recommend, so you'll need to pay attention. Where applicable, I've noted the year.
Pete's Dragon (1977). A dragon visits a fishing village in Maine and begins to wreak havoc. Panic ensues.
Charlie and the Chocolate Factory. Charlie gets one of the golden tickets and has to pass a certain unknown test to become the heir of the chocolate factory. Children who've failed the test learn several very important lessons.
Pippi Longstocking (1988). The little girl with the freckles and an incredible imagination begins a new life.
Heidi. Based on the famous novel and just as sweet, this one is set in the Swiss Alps and has all your favorite characters from the book.
Runner from Ravenshead. With an all-children cast, this movie will surprise you. It's been likened to a cross between Little Rascals and Pilgrims Progress.
Feel-Good Movies
A Smile as Big as the Moon. A special education teacher and the kids he works with are determined to get to Space Camp.
Second-Hand Lions. When you're a shy young boy, spending the summer with two very eccentric uncles isn't necessarily at the top of your bucket list.
The Boy Who Harnessed the Wind. (Only available on Netflix). Fighting huge obstacles, a young thirteen-year-old boy saves his family and his village from starvation in a very unconventional way.
The Secrets of Jonathan Sperry. Lawn-mowing spawns an unlikely friendship, and that summer becomes something two twelve-year-old boys will never forget.
Adventure Movies
Apple Dumpling Gang. Yep, it's the ancient classic you remember, starring Don Knotts and full of tender-hearted drama about a small group of orphans.
Swiss Family Robinson (1960). A family is shipwrecked on a deserted island and must work together to survive.
Shipwrecked. A young cabin boy discovers that several of his crewmates are actually pirates. If you were shipwrecked with pirates would you trust them?
The Lost Medallion. (Only on Amazon Prime). What would you do if your Dad died looking for a lost object? Billy finds what his Dad could not and ends up making an ill-timed spontaneous wish that comes true. Now, what should he and his best friend do?
Mandy and the Secret Tunnel. Mandy's Dad tells her stories about the Indian princess. When he dies, the step-mother wants to hire her out as a servant. She runs away with an Indian friend and discovers relatives she did not know existed.
Mandy and the Cherokee Treasure. In a race against time, Mandy and her newfound family need to solve a bunch of riddles and retrieve a family heirloom before the bad guys get to it.
Christian Movies
War Room. I have a tendency to think most people have seen this one. Realistically, it came out so long ago there are young mothers now who were teens when the movie was released. This movie's worth mentioning over and over again. If I could only recommend one show for a Christian family movie night, this one would be it.
Chariots of Fire. True story. A Christian man destined for the Olympics refuses to race on a Sunday in his specialty race and gets international attention standing up for his convictions.
Courageous. A group of real-life heroes is trying to become better fathers. A tragedy brings them together in this action-packed drama by Christians, for Christians. From the makers of War Room and Fireproof.
For more Christian content to watch, you should look at our list of clean tv shows on Netflix or this list of Faith and Family movies.
Recent Movies that work for a Christian Family Movie Night.
Bolt. A little dog has superpowers. Or does he? Follow the life of Bolt as he discovers who he really is and where he belongs.
Up. They want to take his house and send him to a retirement home, but all he wants to do is stay in the house with his memories. Then he devises a plan. A stowaway, talking dogs, and a villain complicate things, but in the end love, compassion and friendship win the day.
Movies to Watch with Older Kids
The Lion, The Witch, and the Wardrobe. The first in a series of Narnia books made for big screen, this one follows pretty closely to the storyline C.S. Lewis penned. It's our favorite Narnia movie by far.
Prince Caspian. I read the book right before the movie came out and was therefore disappointed when the show strayed significantly from the book, leaving out my favorite scene and adding a very slight romantic interest between the Prince and Susan. Still, overall it's a good family movie.
Our list of clean tv shows on the Discovery Plus App has a huge selection of shows perfect for tweens and teens.
DON'T FORGET TO PIN IT!