Using Living Books For High School To Create High School Courses
The Fervent Mama uses Affiliate Links. See our disclosure policy here.
"You create your own high school courses for your high school teenagers?" I was often asked.
"Yes, I do," I would reply.
"Where do you begin?"
Good question. If you are like me, you love to be involved in your child's education, even the planning of the courses. I would see something I really like in one course, but something else in another.
There's so much out there! I would think If I just take a little of this and a little of that.
Soon I realized that it worked best to start with the books and build around them. That's how I started using living books for high school courses!
Let me tell you how I did it.
How to Create High School Courses using Living Books
High School English Courses using Living Books
English is the easiest to start with because half of the course work is reading. I went ahead and listed all the literature, short stories, and poetry I wanted them to read.
When I realized that the British were preeminent on my list, I decided to create a British Literature course. The other literature could be divided into Ancient/Western and American.
Though we have five courses where we're using living books for high school to make curriculum, five of them actually, I am just going to talk about these three.
The other two are Who Dun It (where they write a cozy mystery) and Communication 101 (reading and writing essays, listening to and giving speeches).
You can learn more about what I teach here: What Students Learn In My 1-Credit High School English Courses.
Now onto course creation.
Adding Writing Assignments
Let me start with British Literature. It was decided that I would have the kids read in chronological order so we would learn a little British history along the way.
My book list included an epic poem (Beowulf), a collection of stories (Canterbury Tales), an allegory (Pilgrim's Progress), a sermon by Charles Spurgeon, an essay by Charles Lamb, and a sonnet by Shakespeare.
This immediately provided writing assignments:
Epic poem (fun to read aloud)
Israel Tales (each of my kids were going to Israel as tourists and they all had a tale to tell)
Allegory (these are challenging, but fun to write and read aloud)
Semon
Essay
Sonnet (specific rhyming)
We discussed each book we read in a relaxed way with hot chocolate and cookies. The writing assignments were fun, but challenging, too.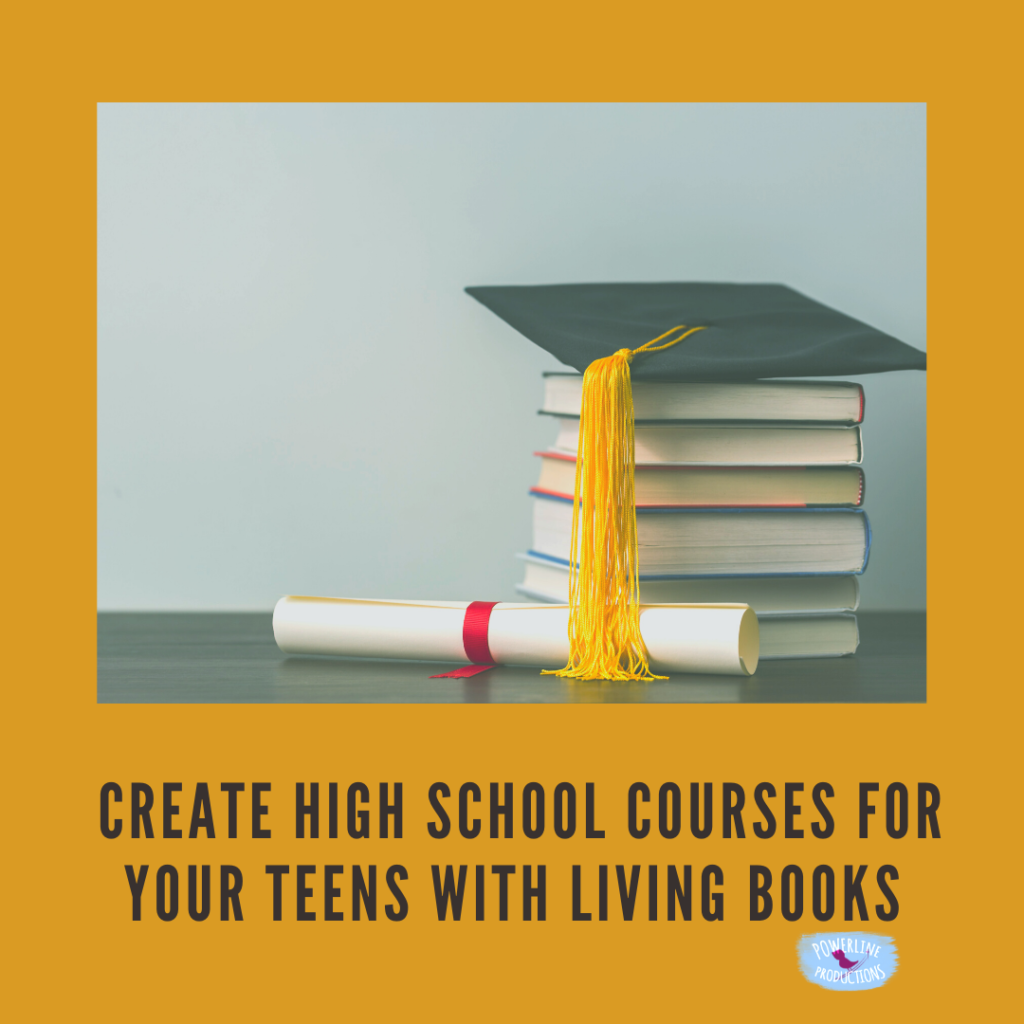 American Literature & Research
My American literature reading list jumped in right at the Age of Reason. The 1600s (17th century) was a time of making a point, explaining the point, and explaining it 10 more times!
It is not light reading. I realized that working with original documents from the Age of Reason and the Enlightenment would be perfect for learning to work with original sources.
If my teens could work with primary sources from the Age of Reason, they could work with anything.
After choosing books and short stories from different authors and time periods, I decided to read them in historical order again. At the same time, we would learn research skills and then write a research paper step-by-step.
Starting with summarizing and paraphrasing works from the Age of Reason, the children worked with primary sources like "Duties of Parents to Children" by Cotton Mather, Declaration of Independence, and an excerpt from Wealth of the Nation. Next, we worked on thesis statements and essays (letting the thesis statement guide the essay).
After Christmas break, it was time to work on asking the research question and doing library research. We continued step-by-step to make a working thesis and working outline, use note cards, and put together a research paper.
This class really worked well in teaching my children to write a research paper. I used the Ancient/Western literature course to teach another kind of writing.
Literary Analysis
There were old classics, I wanted my children to read like City of God by Augustine and Plutarch's Lives, along with The Iliad, The Odyssey, and The Aeneid.
We decided to start with Genesis and Gilgamesh—the oldest documents they have. Now, as I preread some of these ancient classics, I realized City of God and Plutarch's Lives were safe, but the Greek and Roman classics were filled with sex!
Yikes! I found some amazing versions of these stories written for children in the 1800s by Rev. A.J. Church. Though they were written for children, the books were written at what we would consider high school level today, so I used them instead of the translated classics.
Because this was a hefty class (I had also added a Chinese classic Gospel of Matthew, and writing on logic by Aristotle), I added Aesop's Fables, Grimm's Fairy Tales, and Hans Christen's Fairy Tales for something more lighthearted.
For more about literature for teens read my blog post: What are Western Literature Classics and Why Should I Read Them?
I wanted to teach literary analysis basics, so I started with a plot evaluation paper where they just wrote about whether or not they found the plot satisfying or not and why.
This was followed by a book review and a paper on how Aesop illustrated his theme in a particular fable. I assigned a paper on "How God's Love is Portrayed in the Parable of the Prodigal Son" and an examination of symbolism and imagery in "The Sower and the Seed" parable. A compare/contrast essay followed. Finally, they would be ready to write a literary analysis paper.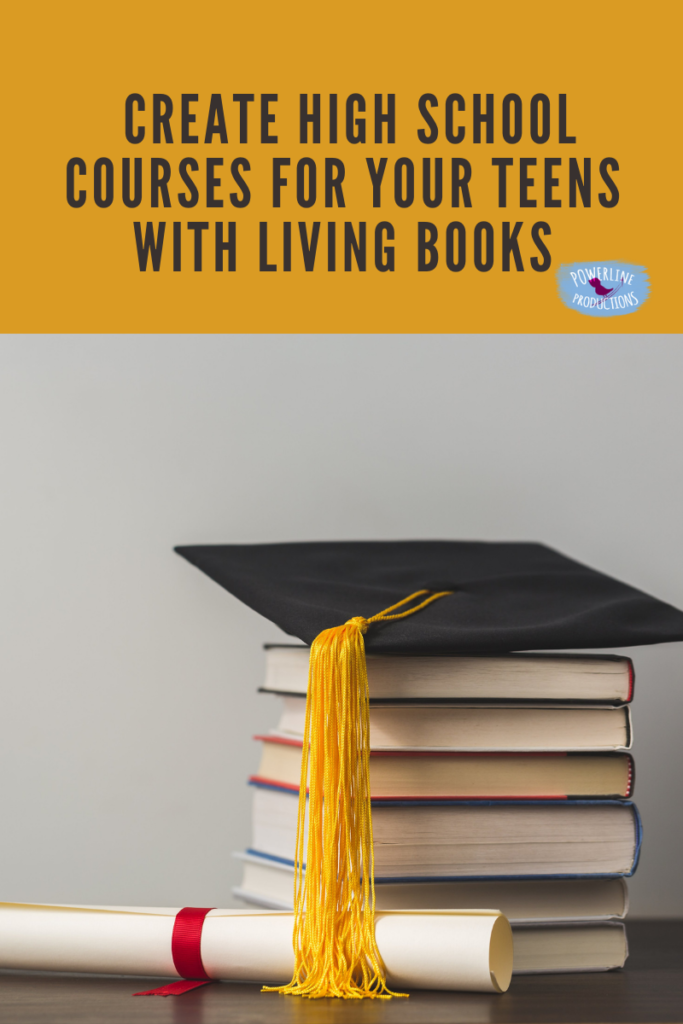 Economics
With economics, I started with two books that have influenced people for centuries.
Wealth of the Nations by Adam Smith
Communist Manifesto by Karl Marx
This tug-of-war between freedom and government control has gone on for centuries before and after these books were written. We see the fight being played out in the US right now.
I loved the material of Larry Burkett with its focus on applying biblical principles to finances. We used his books and a financial workbook.
To make economic principles easy to understand, I added the Uncle Richard books from bluestocking press and Economics in One Lesson by Harry Hazlett.
All assignments were practical like making a budget, the apartment project, and career exploration.
To get a taste of the kind of hands-on projects I created for my teens, read my blog post: Our Most Popular Economics Assignment: The Apartment Project.
Bible/Character Courses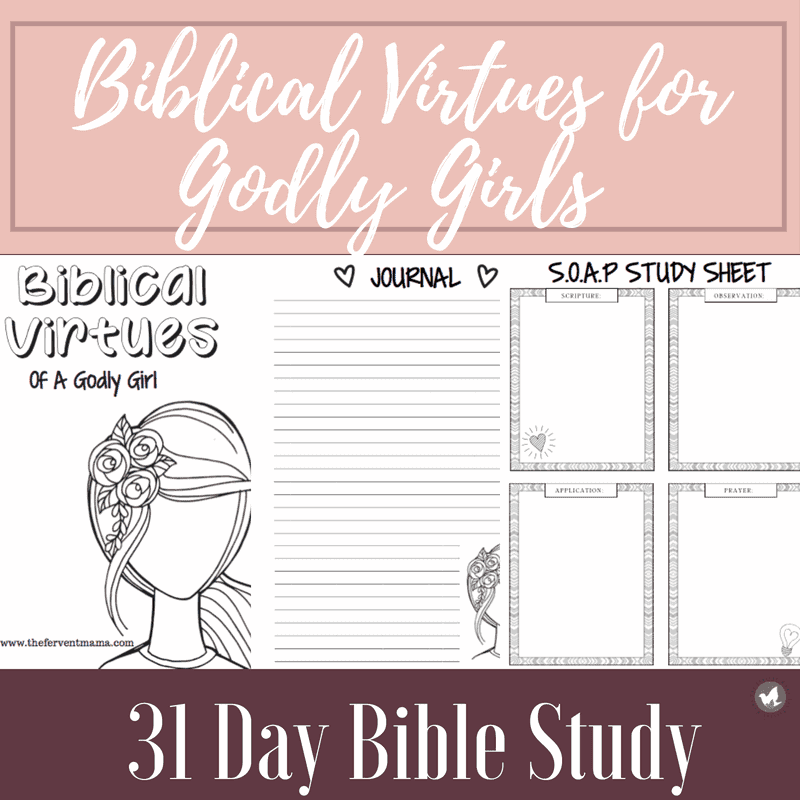 Biblical Virtues for a Godly Girl Tween-Teen Bible Study
Passing on my faith is a big reason I homeschool, so I wanted to give them Bible classes, but also practical living courses on "how to be a mom" and "how to lead a family." I chose books that had really ministered to my husband and I and built classes around them.
For example, I loved The Hidden Art of Homemaking by Edith Schaeffer, so I created a course around it with practical homemaking assignments for each chapter.
I included baking, cooking, sewing, cake decorating, fashion, and crafting. I also prepared some Bible studies on homemaking. This course was a blast!
These courses consisted of Scripture memory, Bible study, practical assignments, and reading living books.
A Fun Way Using Living Books For High School To Create High School Courses
I love books and I'm so glad my children's education including reading many, many quality works of fiction and nonfiction. By learning this way, it set up a pattern in their lives to read to learn more about different subjects. I see it played out in their adult lives.
You can do this too! Start using living books for high school by easily with a booklist that you want your children to read and go from there!
Until next time, Happy Homeschooling!
A Special Thanks to our sponsors:
Check out the 2021 How We Homeschool Giveaways!
Want a freebie? These limited-time offers are only available during the How We Homeschool Series!
Want to read more posts in the How We Homeschool Series?