The Best Pressure Cooker Accessories
The Fervent Mama uses Affiliate Links. See our disclosure policy here.
Whether you're experienced with pressure cooking or you've just begun the magical journey, you have or will come across a recipe that requires a little more than just your pot. If you're like the rest of us instant cooker lovers, you'll eventually want all the pressure cooker accessories you can get your hands on.
Are pressure cooker accessories needed? Of course not. You could just skip those special recipes all together, but then you wouldn't be using your pressure cooker to its full potential. What about desserts?Almost all instant pot desserts use some sort of extra component and as simple as it sounds, you don't want to miss out on those sugary treats!
In the first few months of using my pot, I never even used a trivet which is a very common tool. But the more acclimated I became with the power of this wizardry, I knew that if I wanted to bump up my skills I was going to need some of those "extras".
I say extras in quotes because, in my humble opinion, there are definitely some must-have pressure cooker accessories that you'll want to add to your shopping list. Or be a homemaking goddess and just Amazon Prime it. This list is crafted with no particular brand in mind so that we could meet the needs of all amazing instant cookers!
The Best Pressure Cooker Accessories
Folding Steamer Basket
This gadget will truly be your one-pot wonder partner because there are so many ways to use it. The folding element will allow the basket to fit any size pot and if you snatch one up that has legs, you can set it on top of your main dish during cooking!
Stainless Steel Steamer
Silicone Folding Steamer
Stainless Steel Steamer w/feet
Handled Stainless Steel Steamer
Stackable Steamer Basket
You're probably wondering why you'll need two steamer baskets. Well, you kinda don't but you kinda do, it's more preference. This steamer basket stacks meat, veggies and more between 2-3 separated pans, allowing you to cook meat separate from veg, or veg away from potatoes; options are endless.
Stackable Steamer Insert Pans
High Pressure Cooker Stackable Steamer
Stackable Stainless Steel Steamer Insert
Stackable Stainless Steel Steamer Insert
Springform Pan
Quiche, custard, hash, cheesecake, regular cake; all things that you can make in a springform pan. If you plan on making any of these delicious dishes, you'll want to get a small springform pan that fits your particular pressure cooker. Be sure that you check the size of your pot and the springform.
6 x 2-3/4 Inch Springform Pan
7 Inch Non-stick Springform Pan
4 Inches Non-stick Springform
Mini Springform Pan set
Small Ramekins
You may have some of these on hand and if you do, you're doing great! Did you know that you can stack these babies and make multiple little dishes? Things like egg bites, chocolate lava cakes, mini cheesecakes, custards, muffins. Don't pass this one up!
Set of 6, 6 oz ramekins
8 oz Ramekins, Set of 4
Set of 4 Custard Cups, 6 ounces
Ramekins, Set of 4, Assorted
What are your favorite pressure cooker accessories? I really want to know, do you wing-it for any of your accessories? I've been known to use my trivet as a makeshift steamer and mason jars of all sizes as ramekins. So spill it all in the comments, what are your appliance hacks?
I use most of the components above weekly and don't think I could go on without them! But for sure there are some accessories that you may not always use but could definitely be handy if you have some extra storing space. I've listed the ones I consider as "extras" below, so keep reading for more fun!
Extra Accessories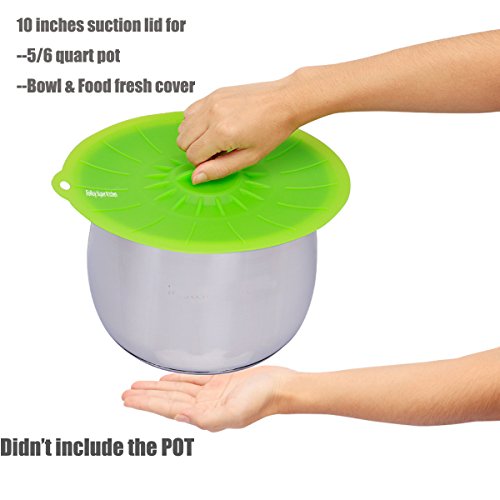 Pressure Cooker Silicone Lid, 10 Inches
Greek Yogurt Stainless Steel Strainer
Universal 10 Inch (25.4 cm) 8 Quart – Tempered Glass Pot Cover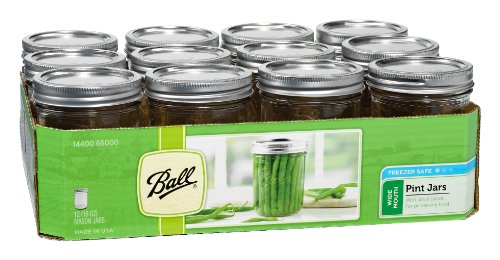 Wide Mouth Mason Jars
Pot Pan Gripper Tongs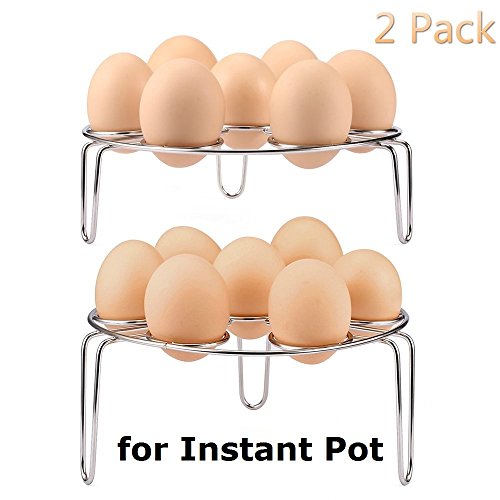 Egg cooker Steamer Rack Trivet
7 Cavity Silicone Mold
Don't forget to check out our Facebook Group, Pressure Cooker Family Recipes; a shared community surrounding our love for pressure cooking where you can share your favorite recipes, hacks, and tips with others who are pot-obsessed too!