Fancy Schmancy Instant Pot Valentine's Day Dinner Ideas For Stay-In People
The Fervent Mama uses Affiliate Links. See our disclosure policy here.
Are you one of those people that prefers to "stay in" for Valentine's Day? If so, you're gonna love this! And if you aren't one of those people, these Instant Pot Valentine's Day dinner ideas may sway you to be!
Full disclosure, we're some of those people, but not always by choice. Sometimes, it's just the lack of babysitters that keeps us here.
I know we're not the only ones, right? I mean, really. We haven't had a date night in almost 3 years! Send. Help.
There are those times where we get in the kitchen together and cook a fancy dinner, but then there are also those times where we've been working and chasing kids all day and just don't have the energy, or the will, to spend hours in the kitchen.
This is when this list of Instant Pot Valentine's Day Recipes comes to the rescue.
We just want to send the kids to bed, throw something together pretty quickly- without sacrificing yum-and binge-watch some clean tv while we chill in our jammies.
Call us old fogies I guess.
But, my Instant Pot has saved me so many times. And instead of spending all day in the kitchen on Valentine's Day, I can throw something in that magic pot and end up with flavor that is out of this world!
These Instant Pot Valentine's Day Dinner ideas will have you staying in this Valentine's Day!
Aiduy 23 Pieces Accessories for Instant Pot 6,8 Qt, Pressure Cooker Accessories Set - 2 Steamer Bask
23 pieces accessories kit: great value accessories 23 pieces with Food grade material
Instant Pot Ultra 80 Ultra 8 Qt 10-in-1 Multi- Use Programmable Pressure Cooker, Slow Cooker, Rice C
For large families, 6 plus people. item dimensions are 14.88 x 13.90 x 10.39 in inches
Instant Pot Pro Crisp 11-in-1 Electric Pressure Cooker with Air Fryer Combo, 8 Quart, Roast, Bake, D
11-in-1 functionality: air fry, broil, bake, roast, dehydrate, reheat, rotisserie, toast, warm, & more
And honestly, my main squeeze prefers it that way. He'd rather a home-cooked meal before eating out any day. But there's also the perk of not having kitchen duty either way. I mean, I'd rather that too.
But then there's the money-saving option of staying in too, and now you're talking my language!
Instant Pot Valentine's Day Recipes
We've compiled the perfect list of meals for you to enjoy your Valentine's Day with your hunny. Each of these Valentine's Day Recipe Lists are separated by headings that include one-pot meals, main dishes, sides, and even dessert!
If you don't have an Instant Pot or another brand pressure cooker, you're totally missing out! Check out my Instant Pot recommendations below.
Valentine's Day One Pot Instant Pot Recipes
These are full meals (one-pot) that do not require you to make sides separately. Perfect if you want to set it and forget it.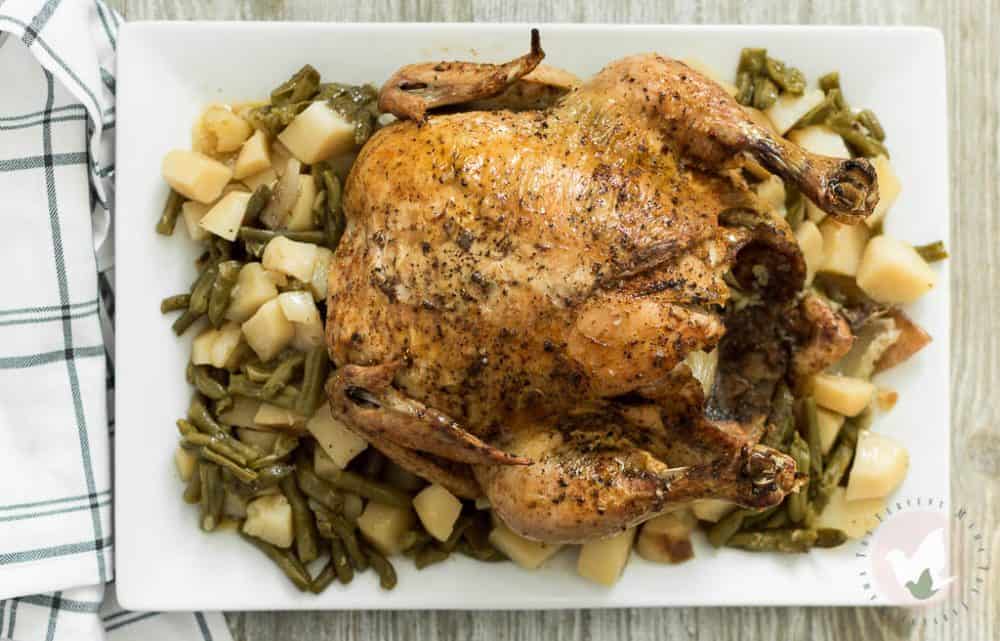 This is comfort food in a single pot. So delicious and easy- it's hard to mess it up!
Main Dishes
Sweet, Sticky, Spicy – you'll make this a regular protein in your house!
Spaghetti Sauce
This scrumptious sauce just might become your "go to" sauce! It's quick, yummy, and won't break your budget.
Beef Brisket in Tomato Sauce Easy, healthy and packed with flavor, this brisket is low-carb, keto-friendly and only uses 3 ingredients!
Lemon Garlic Chicken You'll be begging for seconds of this deliciously creamy, lemon garlic chicken!
Practically melting right off the bone – these saucy scrumdidelioptious ribs won't disappoint!
Instant Pot Desserts
White Chocolate Cheesecake Your taste buds are in for a real treat with this perfect blend of sweet white chocolate and the tartness of the cranberries. You're gonna love it!
Cheesecake For Two Decadently delicious and just perfect for a romantic treat for just the two of you!
Dulche de Leche (Caramel) Serve it over your favorite dessert, with ice cream, or use as a dip with your favorite fruit! Any way you serve it, this caramel is a treat and is sooo much better than store bought.
Because it has bananas, you shouldn't feel that guilty about eating more than one piece, right?
Crème Brûlée (Gluten-Free and Low-Carb) Rich and elegant, this stunning dessert is everything! Light and creamy custard with a luscious caramelized top, it is the perfect after dinner treat.
Keto Chocolate Cheesecake What would Valentine's Day be without chocolate? This cheesecake is delectable and one of the best instant pot valentine's day recipes for desserts!
Red Velvet Cheesecake This luscious cheesecake is just begging to be part of your Valentine's day celebration! Just look at it – it's a perfect fit!
Vegetarian Instant Pot Meals/Sides
This is the BEST, creamiest, sweet potato mash that you'll ever have!
Instant Pot Valentine's Day Dinner Ideas
There are so many delicious options for you, and even if you use more than one pressure cooker (like me) it's still minimal dishes AND cook time!
What do you plan on cooking on the most loving day of the year? Any of these fancy-schmancy instant pot valentine's day recipes?