(ENDED) Fractions Kit GIVEAWAY – Shiller Learning
The Fervent Mama uses Affiliate Links. See our disclosure policy here.
Throughout the How We Homeschool Series, we will be hosting giveaways that have been generously donated by our contributors and sponsors. Check back all month long for more opportunities!
Fractions Kit (Physical Bundle) GIVEAWAY – Shiller Learning
Giveaway runs from October 5th, 2020 – October 13th at 11:59 PM ET. There will be ONE winner who will receive the physical Fractions Kit from Shiller Learning. Must be a resident of the United States or Canada. You are responsible for reading the terms and conditions on the Rafflecopter entry form below before you enter the giveaway.
This giveaway has ended.
"I am so thankful it is FUN for him. I LOVE the way Shiller explains fractions. The way they make use of the manipulatives in the fraction book is better than any other fraction program I have seen." – Beth Montgomery
Fraction frustrations no more! Multisensory scripted lessons make it easy. FREE makes it better than ever.
Montessori-based, but no Montessori or math knowledge or experience required
No lesson prep: 188 pages of Open'N'Go scripted lessons
Concrete introduction of concepts: visual, tactile, auditory, and kinesthetic
Diagnostic testing for easy placement and filling holes in the math foundation
Printable manipulatives
Fractions songs
One kit works for the whole family
This resource is perfect for helping students of all ages to learn – and even love – fractions. It starts with a basic introduction of what a fraction is and takes you through advanced fractions used in pre-algebra.
This article is a part of our How We Homeschool Series; a collection of content from full-time, veteran homeschoolers sharing their own experiences on the versatility and diversity of homeschooling.
You can read more about the series, and see all of the content, by clicking the image below.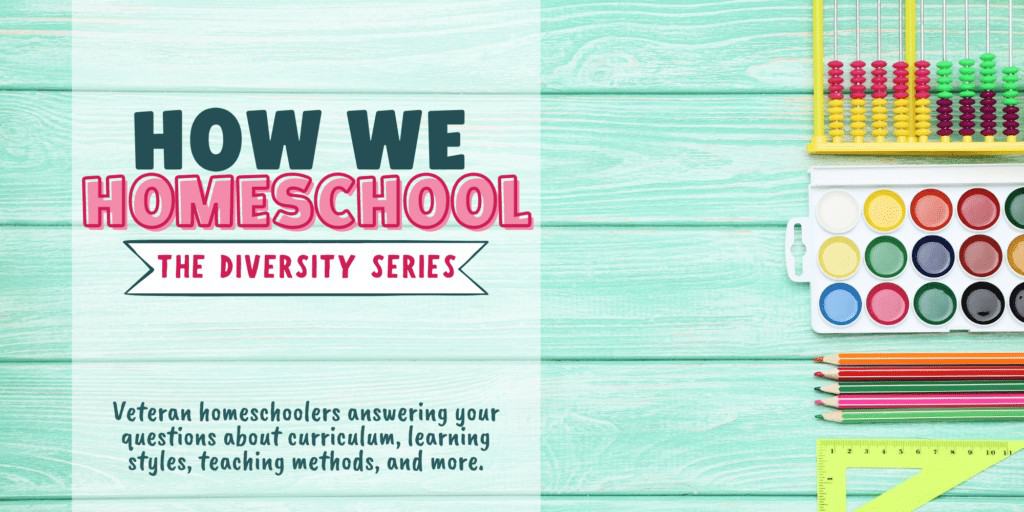 A Special Thanks to Our Sponsors
More from the how we homeschool series…