Perfect Essential Oil Roller Bottle Recipes
The Fervent Mama uses Affiliate Links. See our disclosure policy here.
If you've been using oils for any amount of time, then you'd know that you have some favorite blends. For a while, each time I wanted a specific blend, I'd just mix it up in my hands by pouring a drop or two of each mixed with a carrier. That wasn't working.
I probably have like 15 roller bottles all over the house, each with different ingredients and purposes. But they're just so easy to grab and go or roll on when I need it. Plus, I can mix them up for the kids too! They love having their own kid-safe blends!
For any recipe, you'll need the same basics. As far as roller bottles go, I have a mix of clear and amber. I prefer the amber. For oils, NEVER use store bought oils, I really only suggest Young Living. Read more about Essential Oil Safety and Why you should choose Young Living. Then carrier oils, use your preferred carrier, I really like fractionated coconut oil or grapeseed.
Most recipes call for an 80-20 ratio, 80% carrier oil with 20% essential oil. For my 10ml bottles, I usually put between 20-25 drops of essential oil and then fill the rest with Fractionated Coconut Oil. For kids blends, I use 10-15 drops essential oils and the rest carrier.
Gentle Babies: Essential Oils and Natural Remedies for Families
Essential Oil Roller Bottles 10ml ( Amber, Glass)
Quick Reference Guide for Using Essential Oils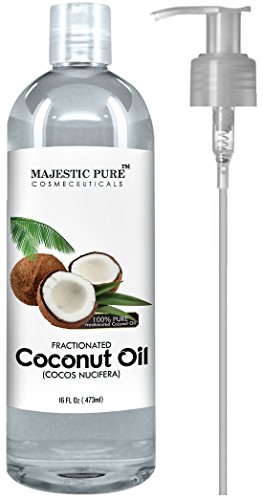 Majestic Pure Fractionated Coconut Oil, Carrier Oil
For ease of use of any single essential oil, it can be mixed with a carrier into a roller bottle. But instead of carrying around that carrier and each bottle of oil, just make it easier for yourself and bottle them up together. You can even fit roller tops onto your old EO bottles too!
Essential Oil Roller Bottle Recipes
All of the below recipes are for 10ml bottles. Adjust to your discretion, or to your preference, for other sizes.
Sleepy Blend:
10 drops Cedarwood
10 drops Lavender
Fill the rest with a carrier oil.
Tummy Blend:
10 drops DiGize
10 drops Peppermint
Fill the rest with a carrier oil.
Skin Blend:
10 drops Frank
10 drops Melaleuca A (Tea Tree)
Fill the rest with a carrier oil.
Pain Blend:
10 drops PanAway
10 drops Peppermint
5 drops Valor
Fill the rest with carrier oil
Alternative Vicks Blend:
8 drops Peppermint
4 drops Thieves
4 drops Lavender
3 drops Lemon
3 drops Frank
Fill the rest with a carrier oil.
Teething Blend:
5 drops Thieves
10 drops Copaiba
Fill the rest with a carrier oil.
Have you tried essential oils yet?
If you're interested in trying oils, check out my Essential Oils post Here or email me at [email protected] for more information! Or simply order your kit now!
(Disclaimer: I am not a doctor. I am simply a mom trying to do what's best for my family. Any information or advice given is to help educate and inform, not to diagnose, help, treat, or prevent any disease. Statements made have not been evaluated by the FDA. You should always check with your healthcare professional before starting something new.)