DIY VeggieTales Crafts for Kids (VeggieTales Plushies)
The Fervent Mama uses Affiliate Links. See our disclosure policy here.
Like many most Christian families all over the globe, my kids are absolutely in love, head over heels, pretty much obsessed at this point, with VeggieTales.
And personally, I have absolutely no problem with it. I love that the "oldies" are still valid, the "newbies" are still fun and the overall Biblical message still points my children in the right direction.
I mean, you have the original VeggieTales, The League of Incredible Vegetables, VeggieTales in the House, VeggieTales in the City, and then a reboot of the original VeggieTales cast – uh, YES- PUHLEASE!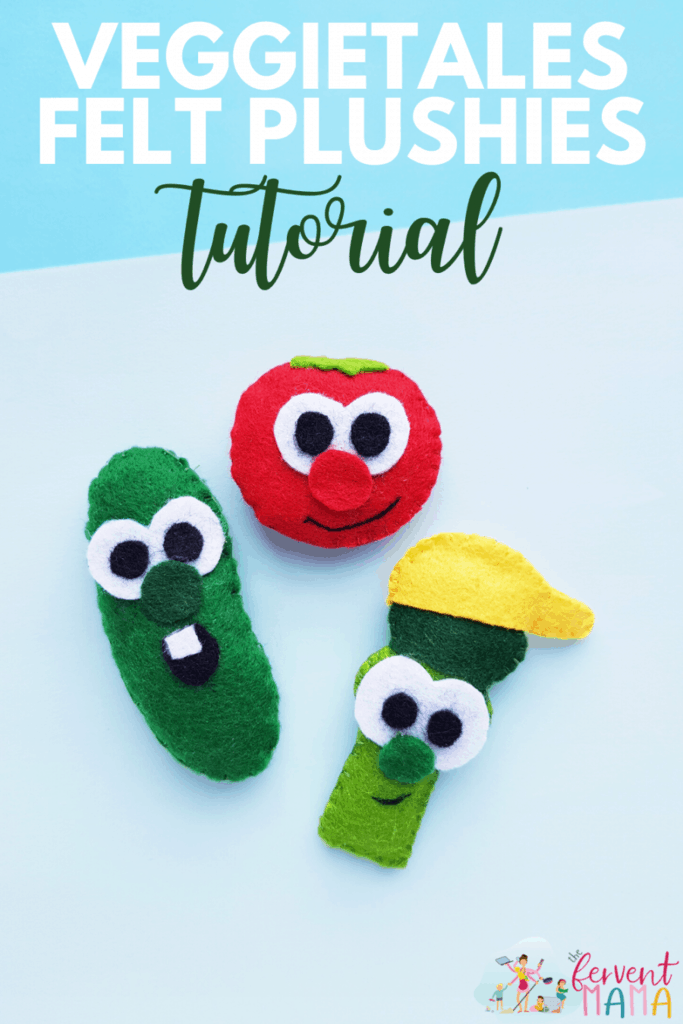 If you can't tell, I'm a huge Veggie fanatic, and my kids are too. Which is why I was so overwhelmingly disappointed to find a virtual black hole on Pinterest when I searched "VeggieTales Crafts", and it wasn't a good thing.
Because there were coloring pages… and that's pretty much it.
The beloved television show from my childhood, the one that Christian families all over the globe can relate to each other through, there was nothing of substance there to represent it.
Don't get me wrong, I love coloring pages as much as the next gal, but what about something of substance? What about something that the whole family can get involved with? What about some fun, hands-on activities that encourage imaginative play? Nothing.
And so I changed that. And boy am I glad I did.
I mean, look how cute these VeggieTales Plushies came out!
If you're looking for a simple craft that can be adapted to fit multiple ages and/or skill range, or maybe a relatable and quick hands-on activity, these DIY VeggieTales plush toys fit the bill perfectly!
DIY VeggieTales Plushies
As we go through the process, I'll share how we can actually adapt the steps to fit your children's age group or ability. I promise it's simple! I provide you with the printable PDF Template in our shop, or you can print it out (with the instructions) on the virtual card at the bottom of this post.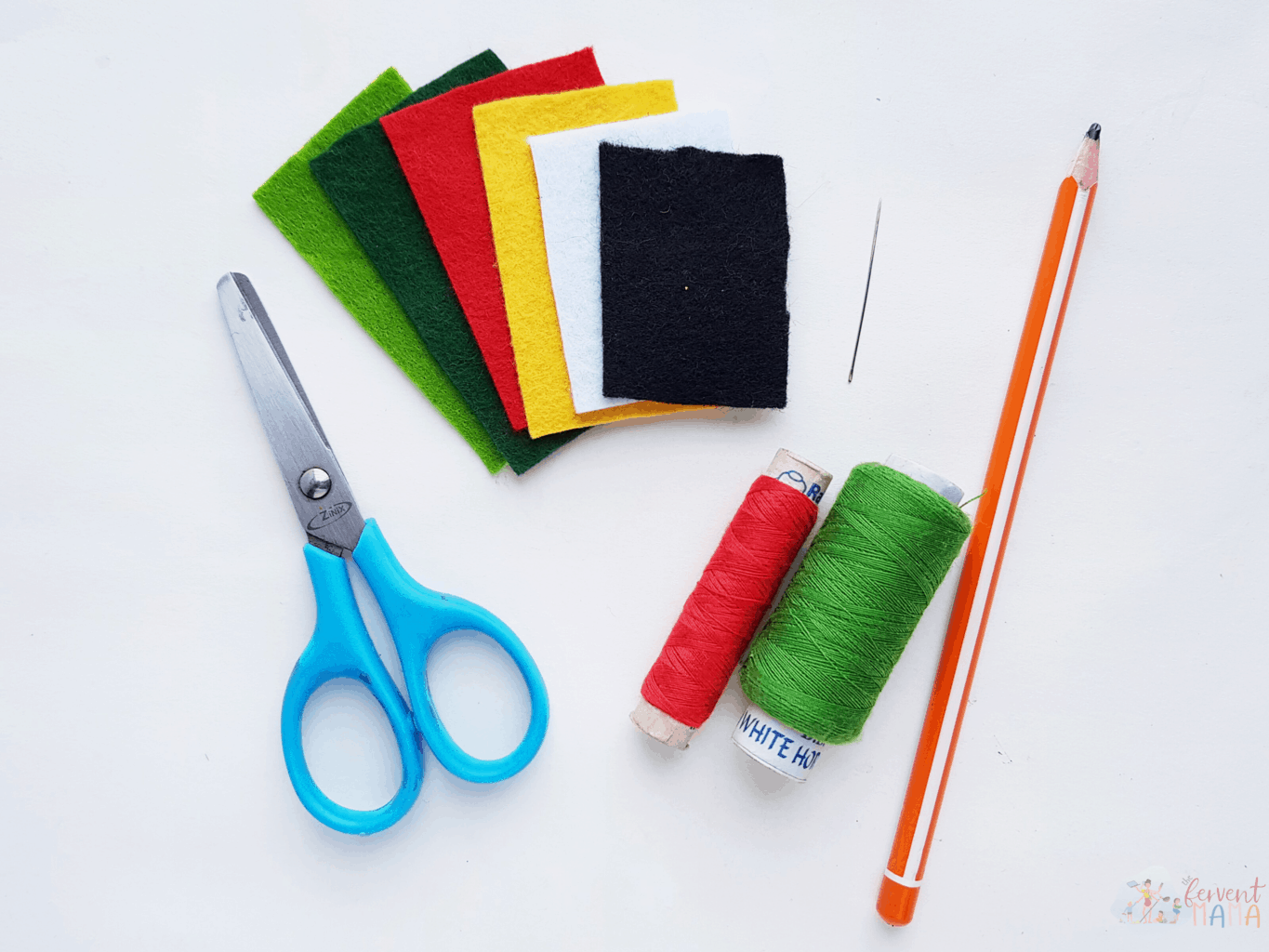 Just as with any craft, we will begin by gathering our materials. It's a possibility that you could already have all of these materials at home. But if not, they should be fairly simple to find and very inexpensive.
VeggieTales Plushies Materials List:
This materials list changes depending on what age groups you are doing this craft with.
Colored Felt Fabric (Red, White, Black, Yellow, and various shades of Green)
Needle and Glue
Red, Green, and Black Thread (if you choose to sew)
Pencil
Marker
Scissors
flic-flac 44PCS 4 x

Scissors, 8

Hot Glue Gun, TopElek

Coquimbo Sewing Kit for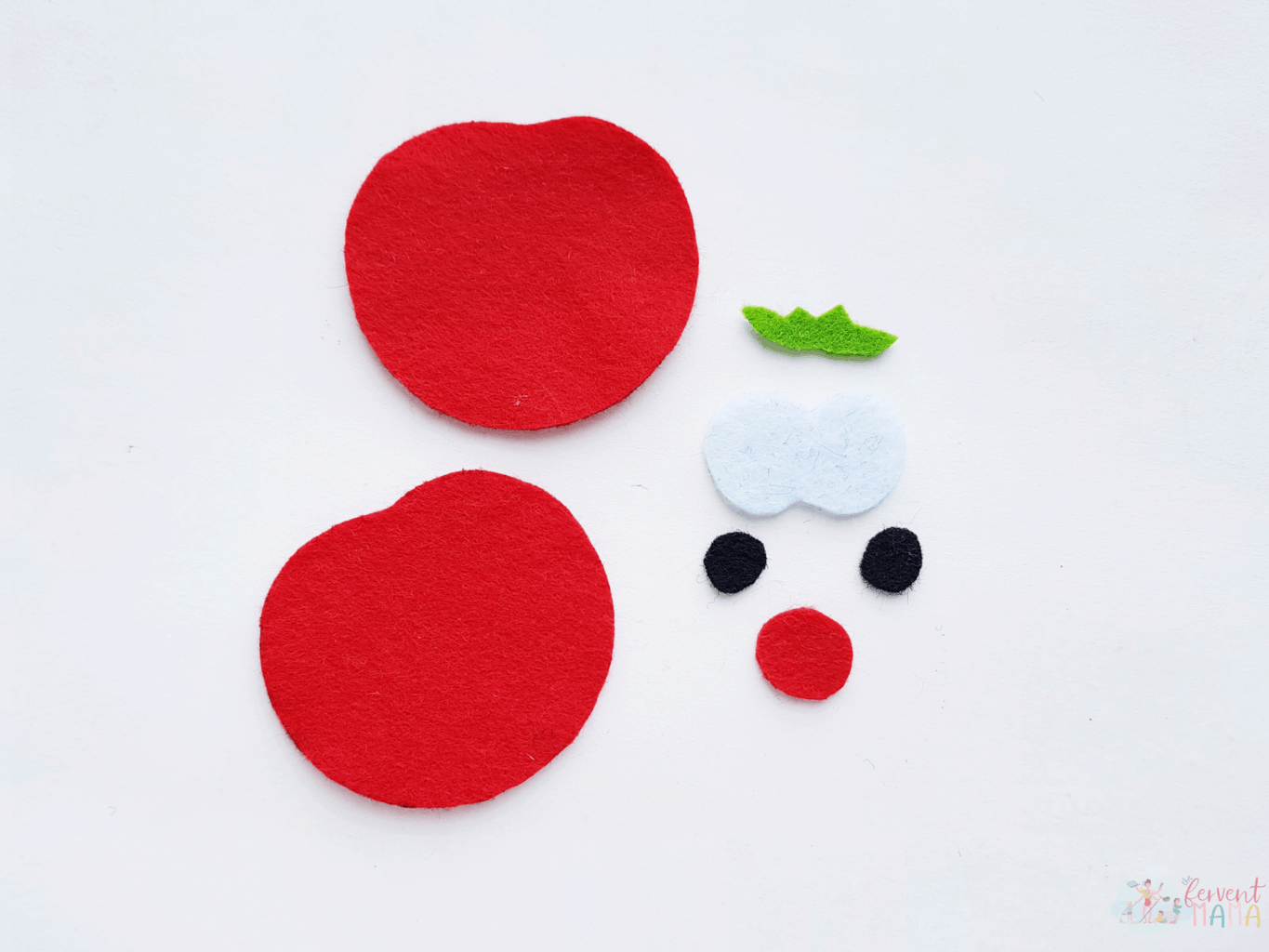 Next, you'll cut out the PDF template of the VeggieTales inspired character you're choosing to make and trace it on the appropriate color felt. In this case, we're starting with Bob the Tomato.
If you are completing this project with younger children, it may be a good idea to have these already cut out. However, if you have children that are able to cut the pieces out proficiently, let them have at it!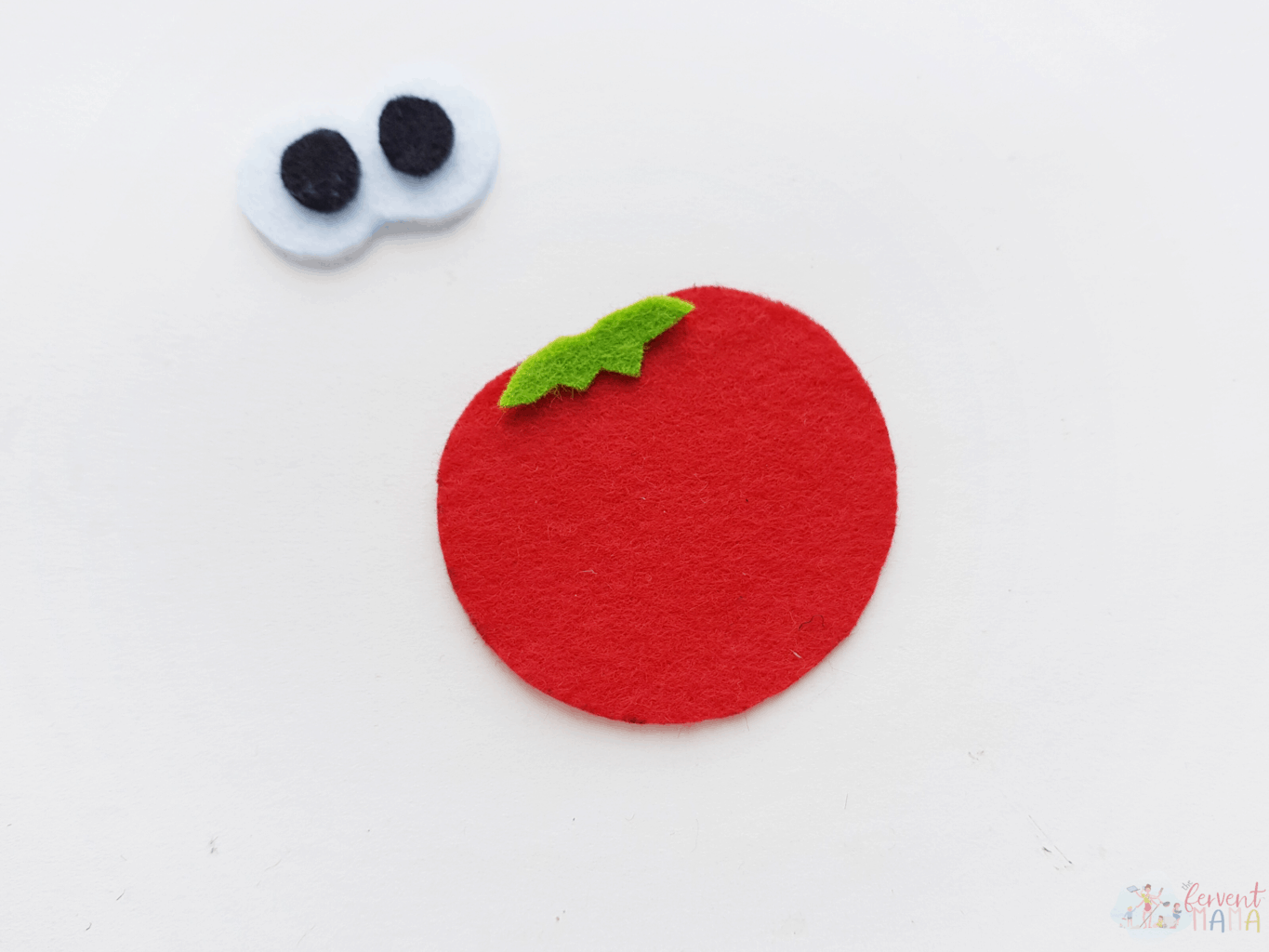 Next, we will want to start putting together Bob the Tomato's facial features. For the sake of time, I suggest hot gluing these small pieces to the backing, but you can absolutely sew them if you choose!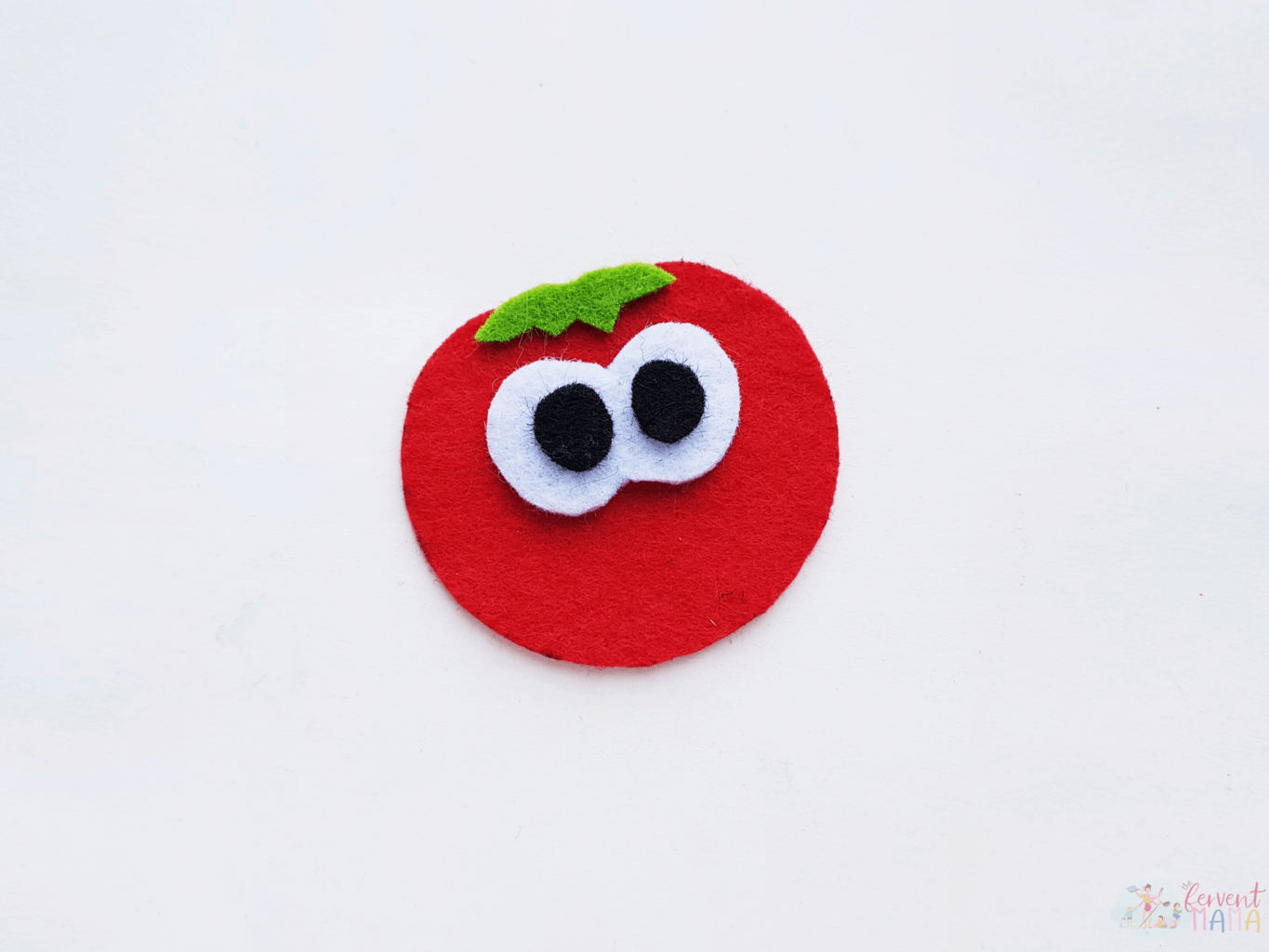 If you love VeggieTales, you might enjoy these posts too: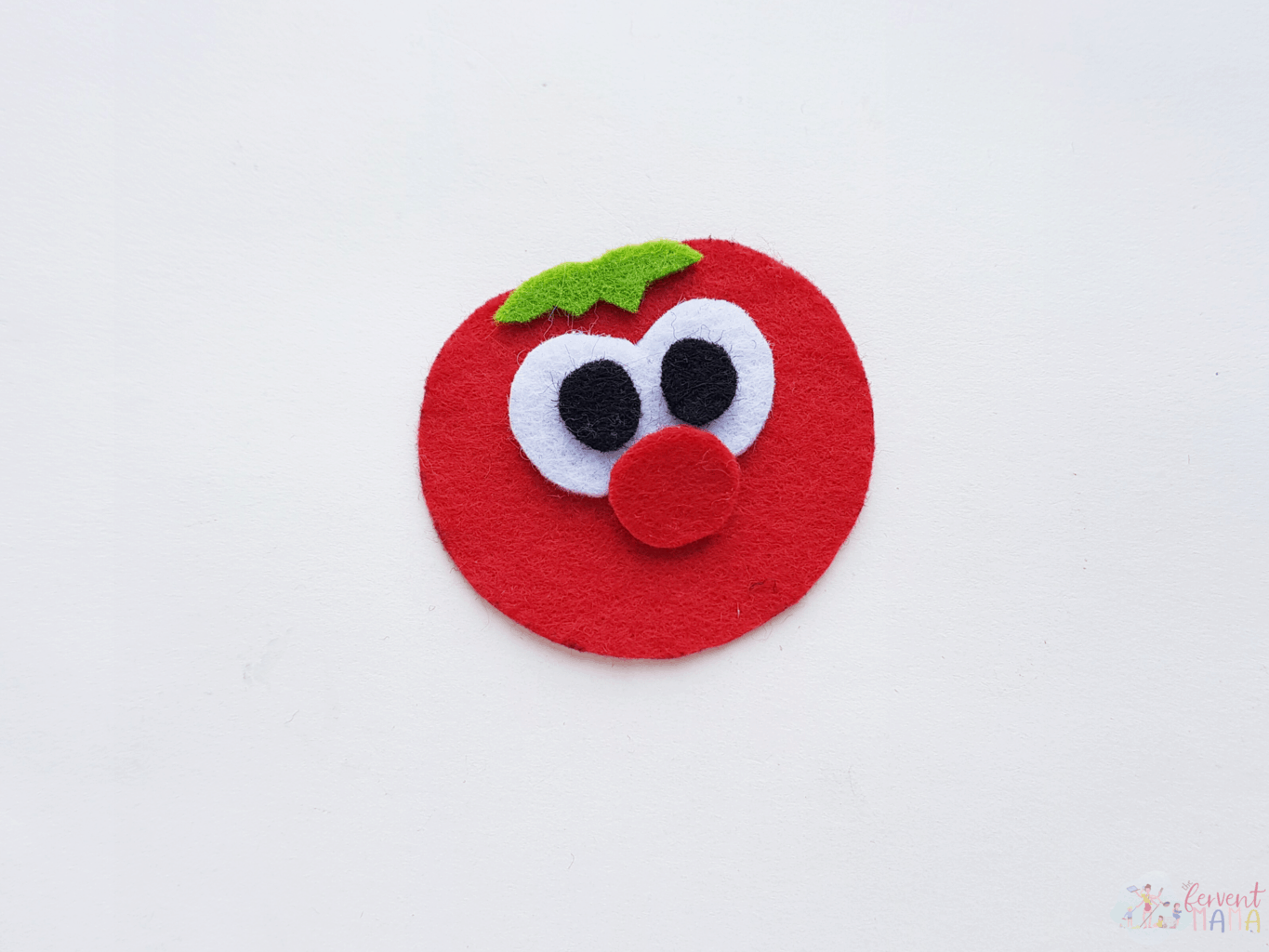 The next step is to give Bob the Tomato a nice smile! You can do this by drawing it on with a fine tip black marker, or even practice your stitching skills by sewing one on with a needle and black thread!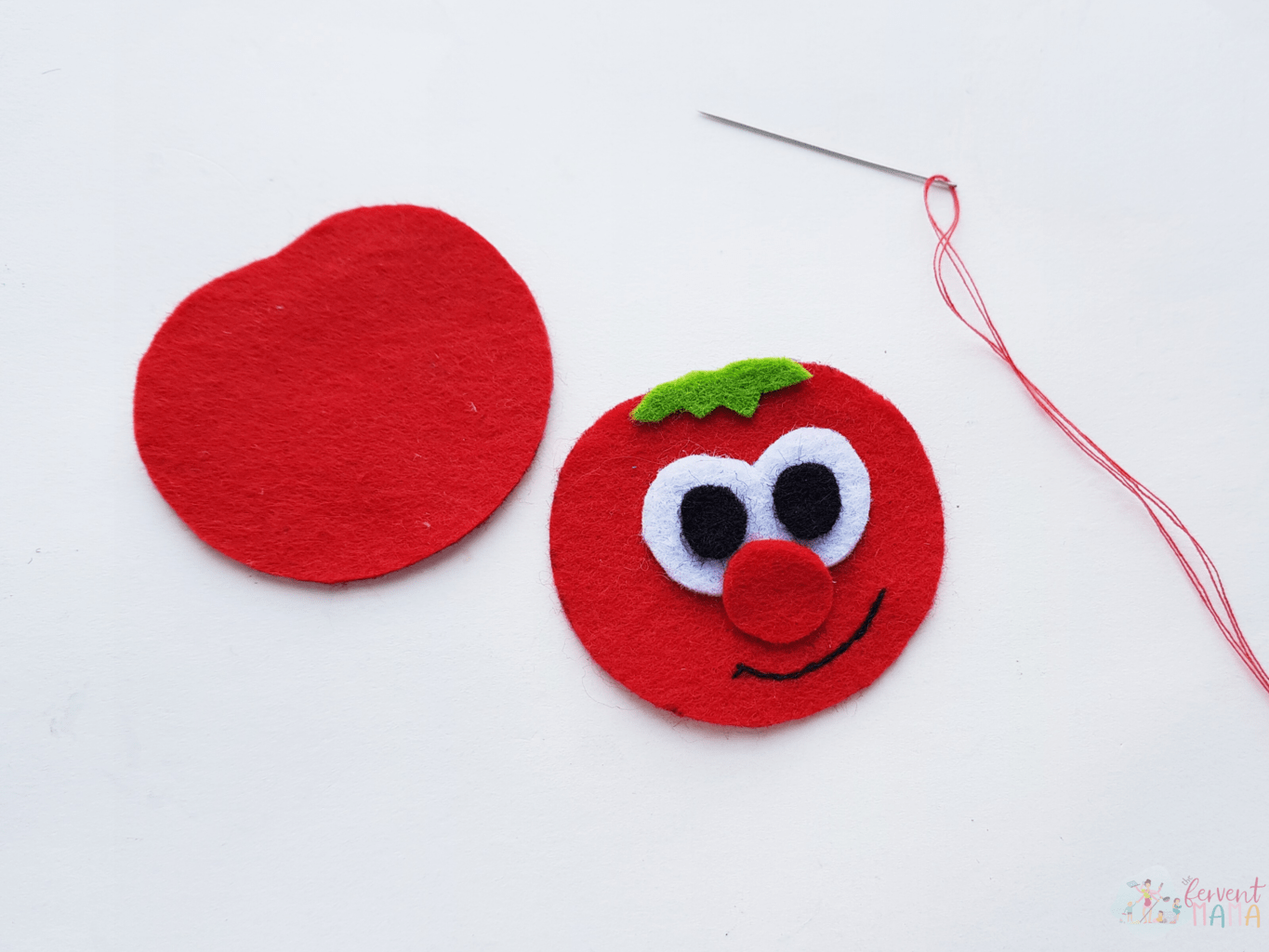 In the case of small children, you can absolutely stop here. We have fully crafted a felt tomato that is inspired by Bob the Tomato from VeggieTales.
However, we still have some more steps to create the plushie we promised, it just gets a little more intricate the further we go.
Although, these next steps are adapted for littles as well. However, they may need a little more guidance to complete the process.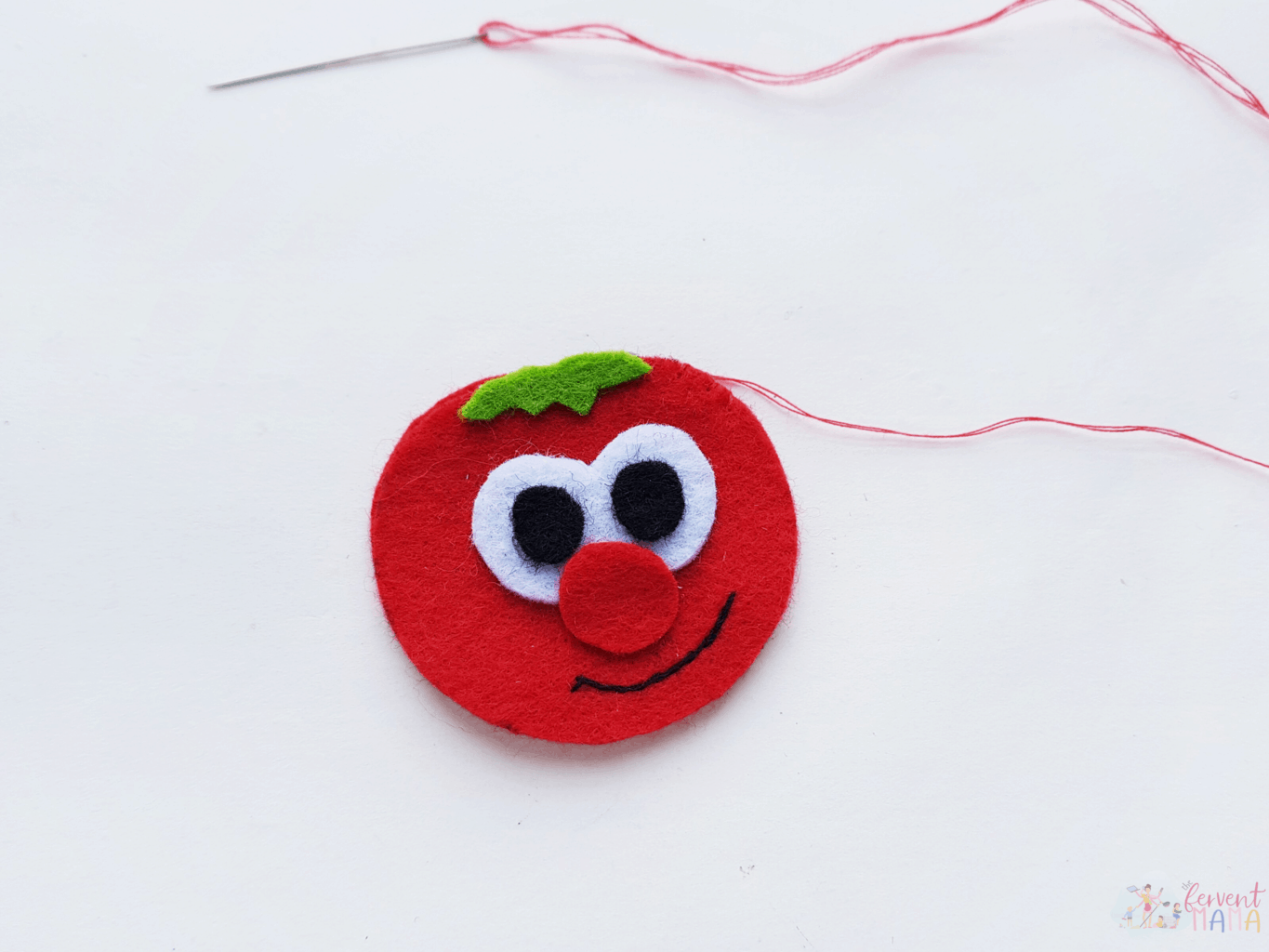 Place the front felt pattern (with the face) on top of the plain base circle and begin stitching both sides together.
If you choose, you can also opt to glue the sides together, but do not skip the step below!
Do not fully stitch, or glue, the pieces together, because you will want to leave an opening for stuffing!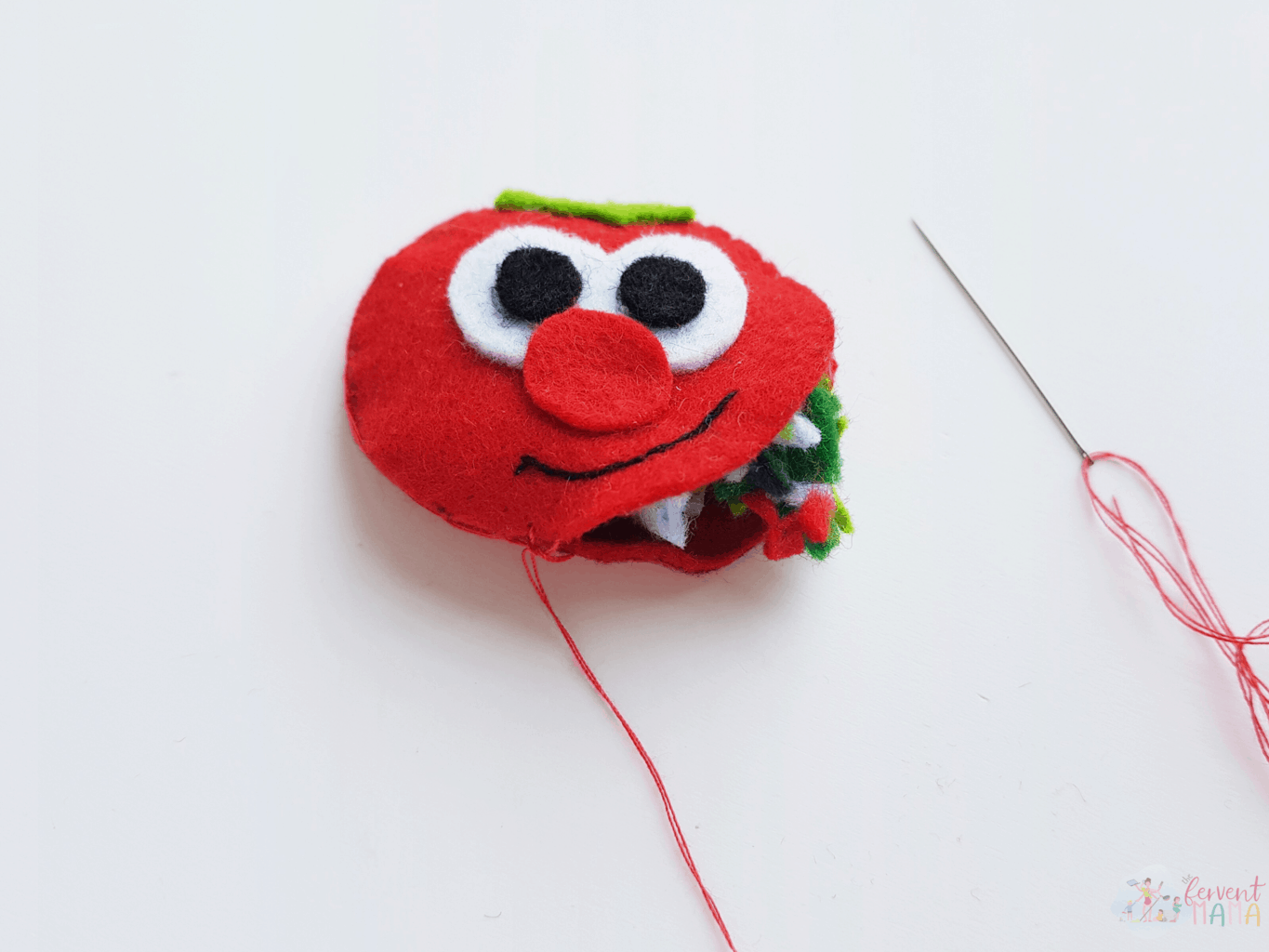 Take the leftover felt pieces that came from cutting out your character and its features and stuff it into the opening.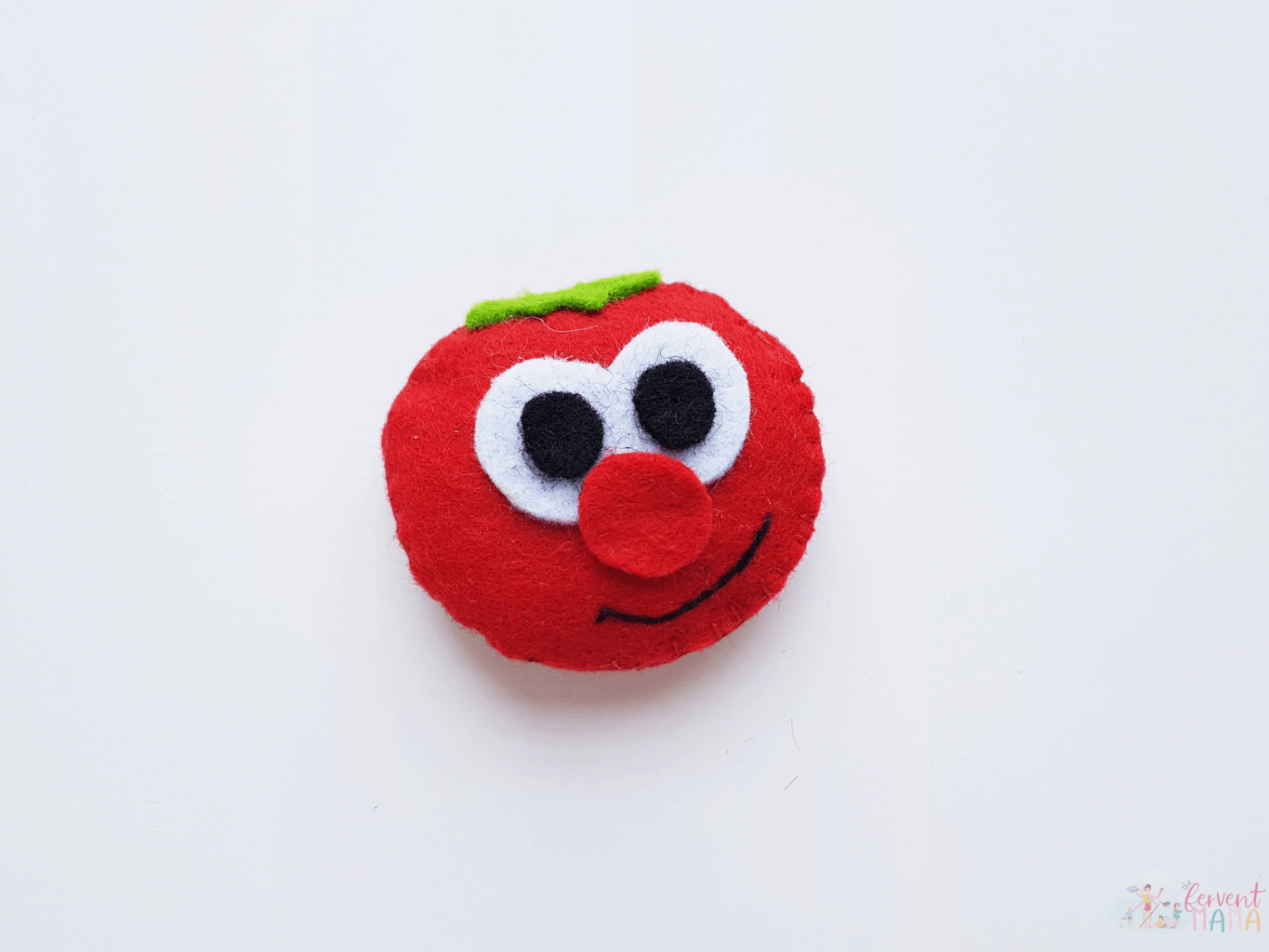 After you stuff your plushie, you can then finish closing him up by sewing or gluing!
Congratulations, you just finished your DIY VeggieTales Craft! How cute are they? And how fun was that?!
I really love that this simple felt craft can be done in a variety of different ways for children of all ages!
The instructions are just as simple to complete for Junior the Asparagus and Larry the Cucumber. Those FREE templates and directions can be found in our store, or you can print them out via the card above!
If you love VeggieTales as much as we do, I'd love to see you complete this craft with your kids! Tag me (@theferventmama) on Instagram!