Ultimate List of Christian TV Shows for Kids on Amazon Prime
The Fervent Mama uses Affiliate Links. See our disclosure policy here.
We are very limited when it comes to screen time around here. We haven't had cable for years, and it's been a blessing for our whole family.
A few years ago, we did a complete purge of screens; no televisions in the kid's rooms, Amazon FreeTime on our Fire Tablets that gives lots of parental controls and sets time limits, limited video games, and electronic time. It literally transformed my kids.
They had so many toys that they never even played with, so many books they never even read, and so much time wasted.
We had begun to even have a little attitude trouble and acting out that I never contributed to screens. But after cutting screen time out, it was evident that it was a contributor because even that changed too!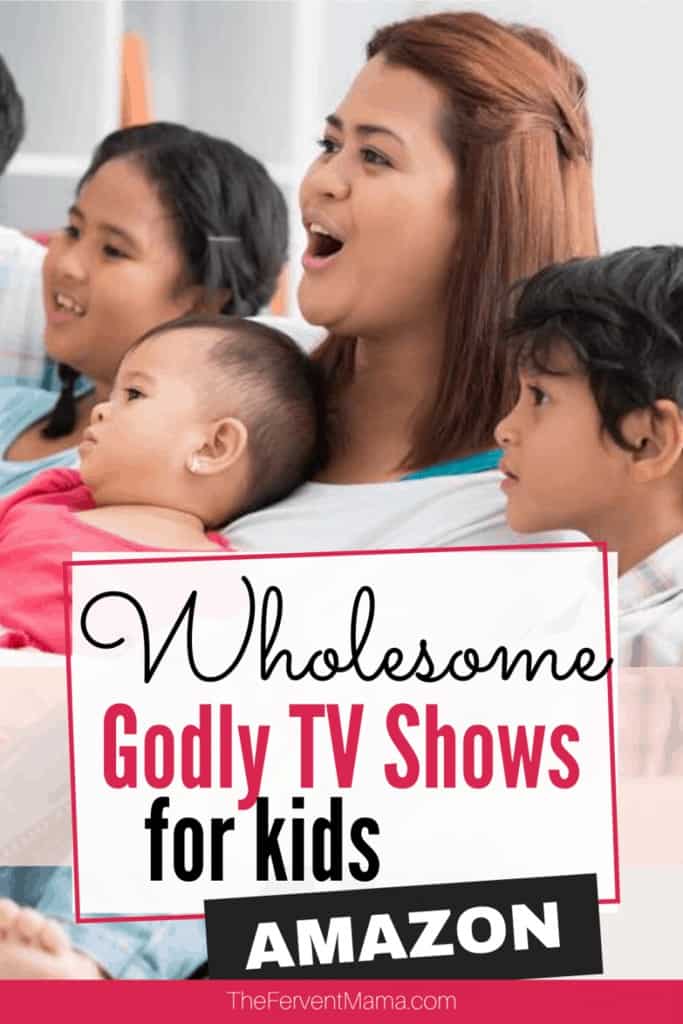 I have extremely smart kiddos who have wild imaginations. Watching those come alive again was so refreshing.
We slowly started family movie nights and earning screen time here and there, but are very careful with what we allow in our home. Other than family movie nights, screen time and tv shows usually include educational, character building, or religious-themed content.
It makes me happy and my kids enjoy it. Win, win.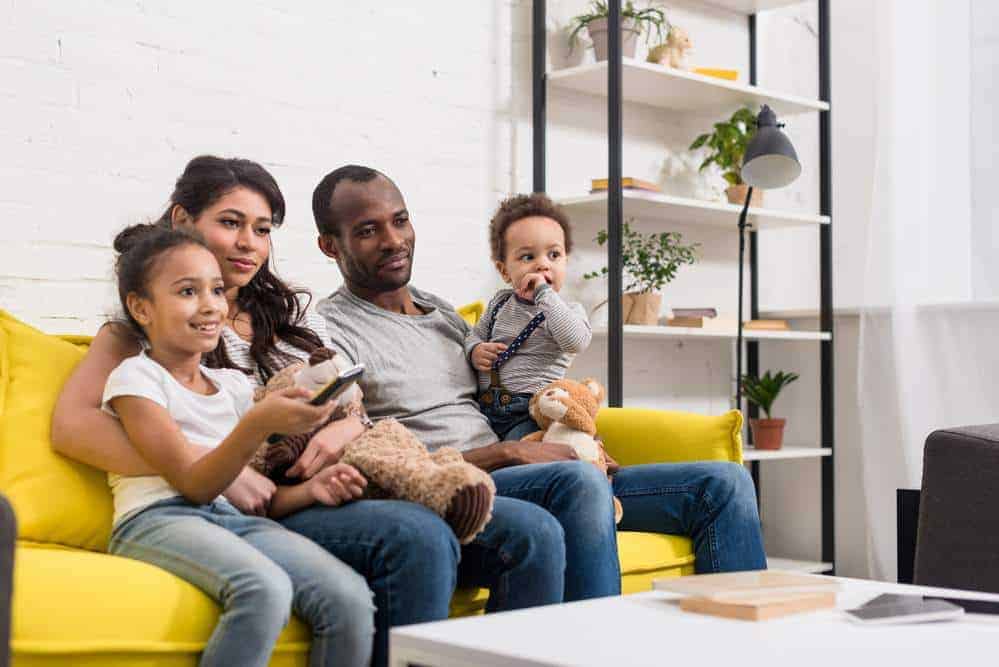 Unfortunately, with the condition of our world, we're having to be very careful with the content that we allow our children to watch and play.
PSA, I'm not sheltering my kids, but as a parent, specifically a Christian parent, I have the right and responsibility to choose how and when my children are exposed to our world, the culture, and the people in it.
While we have a list of shows and networks that we don't allow in our home, we also have a list of Christian tv shows, clean movies, and streaming apps for kids that we do allow and love!
Christian TV Shows for Kids on Amazon Prime
I also suggest Minno or Yippee for quality Christian content for kids.
Some of these Christian tv shows for kids are old and some of them are new. But they all have great messages in them and my kids love to watch them.
We've seen at least one episode of all of these, but our most favorite ones are usually found on Minno or Yippee. Unfortunately, Amazon doesn't have any of the Veggie Tales series. And that includes the classics, or the new ones, or even the spinoffs, like VeggieTales in the House and VeggieTales in the City.
And of course, I have to say this too. We all know that Amazon (and all other streaming services) loves to add/remove content. So, if one of these Christian tv shows for kids that we have listed here is no longer available, please let us know so that we can edit this list!
What Christian tv shows for kids do you love?
Bonus points if you give us more ideas for Christian TV Shows on Amazon Prime!