Best Clean TV Shows on Amazon Prime Video
The Fervent Mama uses Affiliate Links. See our disclosure policy here.
With my most popular post ever being Clean TV Shows on Netflix, why not share some great clean tv shows on Amazon Prime Video?
We don't have cable. Actually, we haven't had cable in nearly 8 or so years. We have an over the air antenna that allows us to catch local channels and the news, but that's it.
And I ain't mad about it. I do occasionally miss HGTV, Food Network, and Discovery- but it wasn't worth the price, or the filth, that you have to sort through to find something decent.
Because whether you're a Christian or not, finding television that is both appropriate and family-friendly, is becoming increasingly more difficult.
Sexualization, adult content, violence, language- all things that concern me when we're very family-centered. I like to watch clean tv shows that I wouldn't mind my kids joining me in.
I can't be the only one there, right? Why are non-trashy television shows so hard to find!?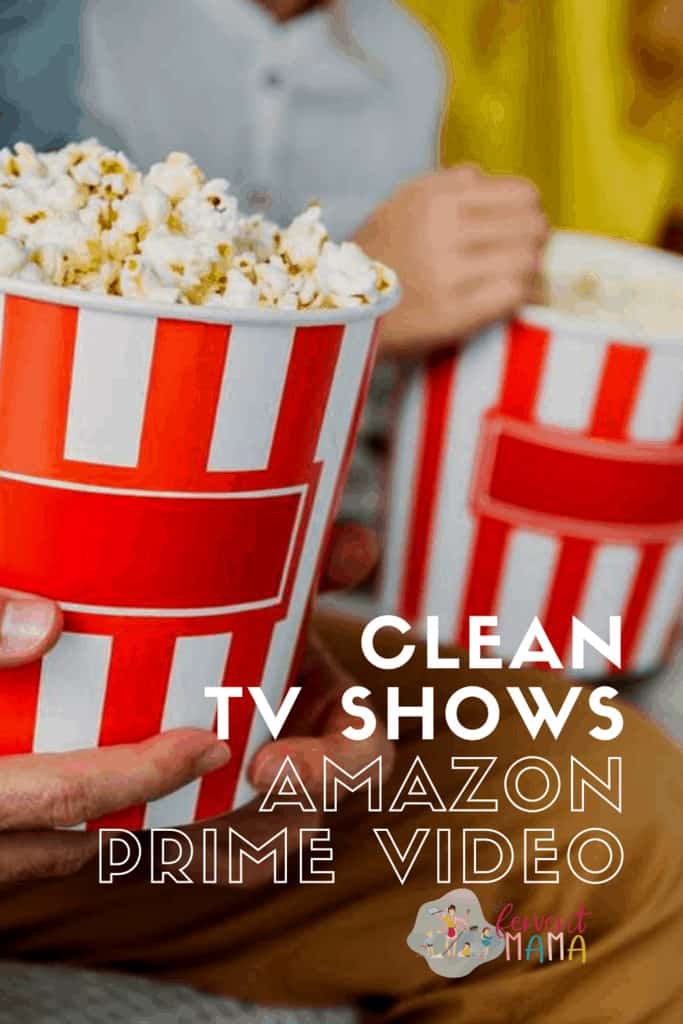 Clean TV Shows on Amazon Prime Video
DISCLAIMER:
This list is based purely on my own opinions and is likely to change at any time as new seasons or shows are premiered.
At the time that this post was written, I had watched nearly every episode available of each of these shows. However, what is "clean" to me, may not be so to you. Use your own discretion.
An adult should consent to any recommended t.v. shows.
All streaming services change what they offer. I try to update this list as much as I can.
I have checked Christian Movie/TV Show review sites to be sure that I haven't missed anything, and these all pass the bill for being clean shows to stream on Amazon.
This detective-crime-drama was made by Christians FOR Christians. It follows a detective as he solves crimes and sees God move through each case.
This show is a little slow to start but has some great messages and each episode is a new story!
This remake of the popular British Inspector Morse is a very clean detective drama. See how a young inspector makes his own path to greatness and all the struggles he has along the way.
Because it's a crime drama, I wouldn't say that it's appropriate for children. However, there is very little language or inappropriate content, making this a great clean tv show on Amazon Prime Video!
This is a great one for all ages! My seven year old has fallen in love with all the characters and the storyline. After losing her husband, this new doctor from the city is sent to a poor country town and has to work hard to get the respect of the people because of her gender!
She is a doctor, so there are a few issues that you need to watch for (birth), but everything is tasteful and some children may be completely oblivious. But that's your warning. 🙂
Based on Louisa May Alcott's classic novel, this new adaptation of a beloved story is fun, clean, and heart-warming! Illness, death, and poverty are strong foundational ideas throughout the whole series, but this can be appropriate for young viewers if it is interesting to them.
Pay close attention because this series is FAST.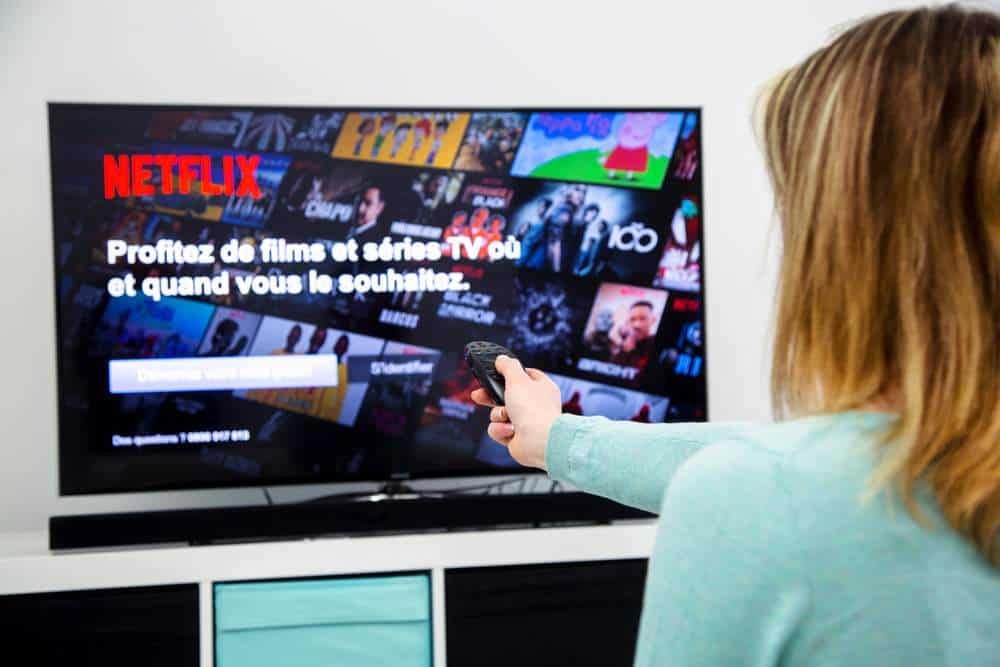 I wouldn't say this is exactly family-friendly because it does deal with adult situations (life in general) and there really isn't much that would excite children. But this story is very interesting as it's told from a whistleblower perspective.
All in all, I wouldn't be worried if my littles walked in while watching this.
Three boys learn to deal with their grief after their father passes. They soon come across a book that he left for them that encourages them to pursue the world with adventurous intentions.
This series is really fun and clean, but there are a couple of "insinuations" that may be inappropriate for children. But again, easy things that kids may not even pick up on.
Classic, black and white, fun. We catch reruns of this show on a local channel and my kiddos love sitting together and watching Andy and Barney as they police the town!
I don't know how much cleaner a show could be. Don't you wish they made them more like this?
Avoid those awkward moments when watching movies with your kids by making sure that you check the reviews first!
These Christian Movie Review Sites include everything from profanity lists, sexual content information, to even consummerism!
This is definitely an adult show as it's central focus is on adults. However, this is another one that I surely wouldn't mind my kids walking in on. Language, sexual content, and adult content kept at bay for this Hallmark produced series.
The main character is a high-powered and successful lawyer who is in the midst of a divorce and moves back to her hometown with her parents and children. You follow her life as she struggles to piece her life back together.
Personally, I don't mind magic as long as it isn't "dark", and this family-friendly show on Amazon Prime Video is a great option. Honestly, I really enjoyed it as an adult.
This show follows three young girls who are best friends and find a magic cookbook. They use the cookbook to do good in their community and "break" the town from evil!
Okay, in the spirit of spilling my guts, I watched the whole series before my kids and was so into it. Once I knew it was in the clear, we watched it together and it was still really good!
This series adaptation of Jane Austen's novel is a great one! I love the characters, the premise and the fact that it's super clean.
There are some portions that stick close to the book and others that are a little more theatrical in nature, but overall it's a great raunch-free show on Amazon Prime.
As an adult, this show was just clean fun. Seriously, it was adorable and I recommend it to everyone who is looking for fun and clean feel-good shows to stream.
The series revolves around the main male teen character, Gortimer, who tells about life with his friends and his community as strange, but mostly good, things happen.
I started watching this show and as an adult, it didn't interest me very much. However, I think my kids would be into it.
It's a kid involved STEM forward show about robots and droids. Great reviews up until season four when they move more "mainstream" and add a "genderless" child in who throws the series up in arms.
I almost kicked it off the list, but the first three seasons are well done and educational.
This isn't one that I've personally watched, however it had excellent reviews on all of the movie review sites that I searched, so that counts for something.
Centered around a young girl who aspires to be a young soccer star, you can follow her journey to greatness as she faces adversity to become a great team leader on the field.
If you aren't into Dickens, this one may not interest you. I tried getting into it but there's something that I just can't get over.
From the reviews, there is an equal love-hate relationship for this adaptation of Dickens' final work, so things could fall either way, here.
Follow along as a city girl heads to a poor town to learn the ropes of postmistress. It's a great story with a clean storyline.
Again, slow to start but there are multiple seasons to follow so you can believe it gets better!
My kids have now deemed this old-time slapstick comedic trio as their "favorite.show.ever" and while I don't "love it" I'm just glad they chose something that is as innocent as this.
If you're into quick, mindless, humor and storylines to escape from the mundane- this is for you!
I watched this mini-series a while back and if my memory serves me right, it's very clean. Unfortunately, I wasn't able to verify that with my regular review sites, so I'm relying on you guys!
If I'm wrong, don't let me go on this one and refresh my memory as to why!
The series is an adaptation of Dickens' classic novel "Bleak House" which is set in the 1800s. And really, it's bleak.
You might also like these:
This list of clean tv shows on Amazon Prime Video get's updated often! If you have a favorite show that you don't see on this list, let us know so we can add it!
I wouldn't say that all of these shows are necessarily "feel-good" because, well, time period dramas are sometimes a little dark and gloomy.
With the exception of a few, you can definitely feel good about watching these television shows with your kids and not having to have any awkward moments.