4 Things to Think About Before You Buy A Pressure Cooker
The Fervent Mama uses Affiliate Links. See our disclosure policy here.
While the Instant Pot/Pressure Cooker craze is on the rise, there's never been a better time for you to jump on the bandwagon. I dove in a few years ago, before things really took off, and buying my pressure cooker was life-changing. I don't regret my purchase one bit, but there are definitely a few things I wish I would have considered before I went to buy a pressure cooker.
Take some time to think about out what you'll be cooking, how many people you'll be feeding, how often you want to use it, and what your budget is. Do your research, before you run out and buy one, these are the things you need to consider before YOU buy a pressure cooker.
1. Know your needs
The first thing you need to consider is what you need out of the machine. There are MANY brands, sizes, and functions of pressure cookers; you just need to find the one that is right for you. But don't freak out, options are a good thing so don't get overwhelmed.
Assess your needs and make an informed decision. I know this is crazy to think about when you're just buying a pot, but when you realize how useful it really is, you won't regret the time you spent making the decision to buy a pressure cooker!
2. Size
There are pressure cookers as small as 3qt and as large as 12qt, the choice is yours. The first thing I will tell you is that the average recipe will be tested on a 6 qt pressure cooker. This is because this is the most common size for an electric pressure cooker. But it doesn't take much tweaking to figure out how to tweak a recipe to use it in a different size pot.
If you are single, the 3 qt is a possibility. If you have a family, I suggest nothing smaller than a 6qt. I can cook for 4 people and have a little leftover with this size, but I still desperately want a larger pot (we really like leftovers, less work for me)!
InstantPot 9-in-1 Programmable Pressure Cooker
Mueller 10-in-1 Pro Series 6Q Programmable Pressure Cooker
Crock-Pot 6 Qt 8-in-1 Multi-Use Programmable, Pressure Cooker
COSORI 6 Qt Premium 8-in-1 Programmable Pressure Cooker
3. Functions
Many electric pressure cookers have different settings and functions, but they can all perform the same tasks- just a little differently. As an example, (don't hold me to this) I think Instant Pot is the only brand that has a yogurt function. But you can still make pressure cooker yogurt in all other pots.
If you have a pressure cooker that doesn't include the "Yogurt" option, don't fret! We've got you covered with our recipe for Pressure Cooker Yogurt When You Don't Have a Yogurt Button.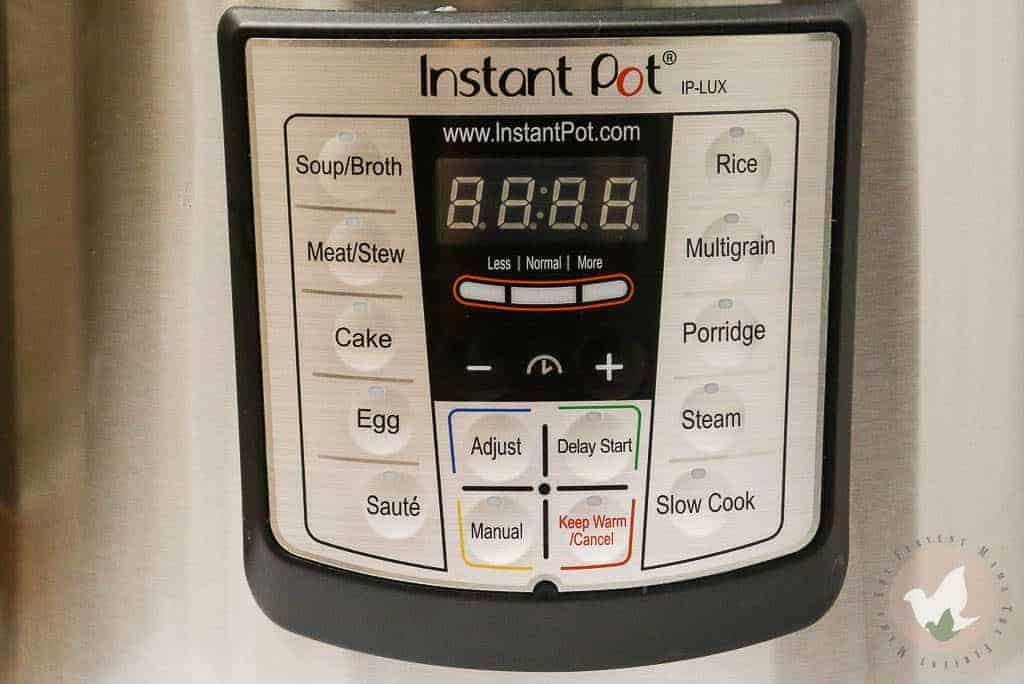 4. Brand
The most common misconception when it comes to electric pressure cookers is that Instant Pot is the only brand. This is not the case. It is the most well known and popular, but not your only option. In fact, I don't even own an Instant Pot and I have been pressure cooking for years!
I can say that there are perks to Instant Pot, they are the most common and have AMAZING customer service. But if you're like me and don't mind a little extra money in your pocket, go for another brand of pressure cooker. They are usually cheaper and work just as good!
What are some things that you wish you would have considered before buying a pressure cooker? What type of pressure cooker do you have and what made your decision? We want to know it all so be sure to drop us a comment below!
If you're looking for an amazing group to share your recipes, find new recipes, or just want a place to mingle with other pressure cooker lovers, we've got the perfect spot for you! Don't forget to join our Facebook Group Pressure Cooker Family Recipes where you can do just that!