Kid-Safe Streaming Apps
The Fervent Mama uses Affiliate Links. See our disclosure policy here.
Is anybody else tired of YouTube Kids? I mean, I think it was a great concept. Kids watch kid's videos in a safe space. But then that 'safe space' isn't so safe when it comes to YouTube.
So what are your options when it comes to streaming apps for kids?
Time and time again we've heard the horror of our children possibly seeing terrible things that have been hidden in the innocent videos in Youtube Kids.
New each week, violence, suiciedal thoughts and actions, scare tactics, gore- all being slipped into finger puppet videos, vulgar scenes in animation- what next?
We can't get rid of technology, but we can try better to make it that true safe space for our children. To do this, I've put together a list of quality video streaming apps for kids that guarantee you'll have more control.
These apps differ from YouTube Kids because these options are completely controlled by their makers.
Whereas YT Kids is only slowly moderated, and anyone can upload videos to their own discretion. By this time we can tell that not everyone has the same intentions.
I wish I could say that I found more options for Christian television, but unfortunately, I found few. I still heavily moderate the watching my kids do on most of these apps, as what seems fit for some doesn't necessarily fit all.
These kid-safe streaming apps are better because they give you a little more control.
5 of the Best Streaming Apps for Kids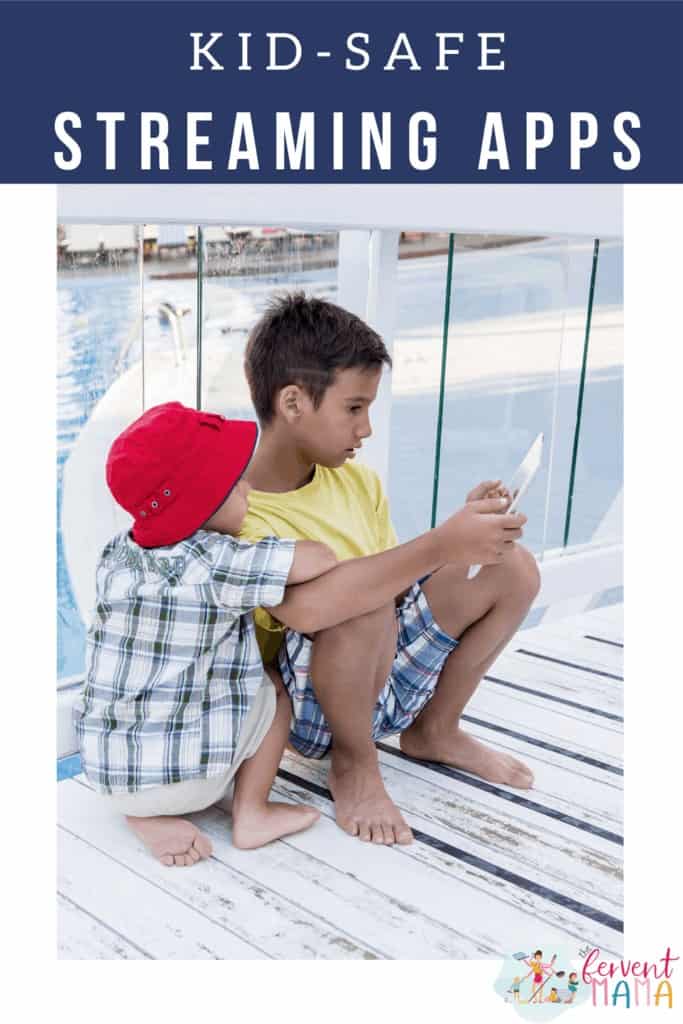 I NEVER have to worry about what my kids are watching when it comes to Minno. And let me tell you, that is one reason I am so excited about it.
Minno is a true Christian streaming app for kids so I know that there's nothing I have to worry about here. Everything from The Last Chance Detectives to Bible Man and Veggie Tales- you'll find it here on Minno.
Plus, it's only a fraction of the cost of most streaming apps and its app is available on all devices!
Netflix Kids
While I don't wholly recommend Netflix, there are some safeguards that you can put into place where Youtube Kids is lacking. Specifically the password feature.
I think, by this point, everyone knows about the Netflix Kids app, but I'm sure that many don't know that this streaming app can be customized for kids through the Parental Control Options found through your account holder's settings.
Doing this allows you to set an age group per certain accounts and you can also set a PIN for any movie or show that lays outside of your set controls.
Yet, depending on the rules you have in place at your home, or guidelines that you have set for what is considered "safe" Netflix may not be the best option as they serve a very liberal agenda.
Use code BROOKE20
This is a completely new streaming service as of 2019. It's run by TBN, so it's considered Christian and it does have lots of options available.
While it's a little more expensive than Minno, Yippee does say that it will be serving brand new episodes of kid-favorites like VeggieTales that will be exclusive to the streaming service.
Definitely something to be watching. Especially if it has more, and better, options than Minno.
As with Amazon Prime, and every other Amazon product, this one does not disappoint. Not only does Amazon Freetime Kids offer kid-friendly movies and shows, it also offers books, games, and more.
For as little as $2.99 a month, you can get a numerous amount of family-friendly activities and you can set it to where EVERYTHING is approved by mom/dad.
Even if you choose to allow internet access, you can block things from being used in or by the device via the app, which is a great option to have!
My favorite part of parental controls is that you can set daily time limits for your kids! Whahhh?!
Get a FREE month of Amazon Freetime.
PBS Kids
PBS has been a huge part of our family. Since we don't have cable, we use an antenna to catch all of our local channels including PBS. I love that everything that comes on this station is a learning opportunity. The PBS Kids app is no different, you can even save your child's favorite shows, and there's nothing to worry about because PBS is truly so family friendly. Unless you're like me and absolutely loathe Caillou.
Now that I've found a few quality streaming apps for kids, I've got to figure out how to use this to my advantage. Limiting streaming and tech time, increasing educational material, pushing for more content that will benefit my children.
But I must know, what streaming apps do you use? What ideas do you have to benefit from tech time?