5 Christian Alternatives to Elf on the Shelf
The Fervent Mama uses Affiliate Links. See our disclosure policy here.
Elf on the Shelf is a fad that we don't do in this house. Only because we don't do Santa either. Personally, I'm not saying it's bad or that you shouldn't.
It's just something that we choose not to do.
I know, I know, I'm being sort of a party pooper to some of you. I know who you are, secretly judging me and thinking I'm ruining Christmas because I tell my kids that there's no such thing as a "Santa".
The honest fact of the matter is that it's a lot easier to not lie to my kids and make it to Heaven than to lie to my kids and try to justify it as good.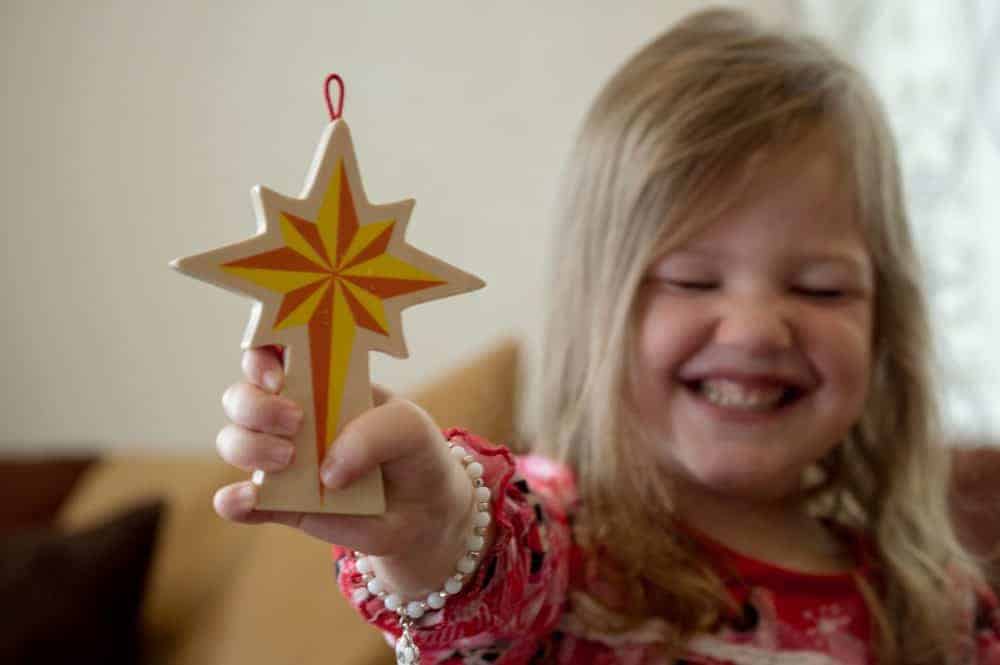 Again, my personal belief- no judgement here if you choose to do it.
But if you're like me, and you're looking for a Christian alternative to Elf on the Shelf, you've come to the right place!
If you don't agree, to each his own. I'm just trying to be a part of His own. Stone me. I promise there's nothing I haven't heard these days. But, I'm one of those, we can disagree and still be respectful kind of folks- so.
I do have to say though. The whole Elf on the Shelf thing is pretty cute. And some of you crafty, witty, parents even come up with some fun and funny ways to trick your kiddos into being good each December. Does it work?
But, if you're like us, the Elf doesn't necessarily fit into the narrative of Christmas in our home. So you're probably searching for some Christian alternatives to Elf on the Shelf, and we've got you covered!
5 Christian Alternatives to Elf on the Shelf
The Shepherd on the Search, a fun family activity that celebrates the birth of Christ. Take your own stuffed shepherd on a search to find the newborn king!
This Christmas nativity set contains everything you need to begin making Christmas memories with your family!
Activity set features a cute 9.25 inch plush shepherd and a 9" x 9" hardcover, The Shepherd on the Search storybook
Begin reading during the Advent season and enjoy fun family moments searching for YOUR shepherd.
One reusable nativity keepsake box (Size: 11¼" x 9¾" x 3") for easy storage and use year after year
Help little ones discover the joy of finding Christ in Christmas
We've talked with you about this one before, and we love our Star From Afar a little more each and every year! Walk through the story of Christmas with an interactive storybook, daily game, and wooden nativity set!
Star From Afar - a new Christmas tradition for the Christmastide season. This book and playset helps team the story of Christ's birth, the arrival of the Magi, and the Epiphany. Set includes - hardcover book and 13 piece wooden nativity set. To play, Set up your nativity. Hide the Star every night. Once your children find the Star move all Three Wise Men to its location. Read the optional scripture Repeat On Christmas Eve place your Star on the top of your nativity stable On Christmas morning your Three Wise Men reach the nativity scene and find their king, baby Jesus!
Follow the angels through the first Christmas story and explore the ways guardian angels look out for boys and girls today. Angel on Assignment offers a Christian alternative to elf encouraging children to act as angels in disguise for friends who might need help.
The beautifully illustrated poem tells God's Christmas story through each character. With them, your child journeys to Bethlehem, and to the surprise ending of box #7, peeking inside the heart of God. From home to classroom to neighborhood party, open a child's heart to the ultimate Gift! They'll be thrilled by What God Wants for Christmas. As you open the gift boxes and read the poem together, you will too!
Other Ideas for Celebrating the True Meaning of Christmas:
What God Wants for Christmas Kit includes everything needed for parents or teachers to share the story of Christmas confidently. This interactive nativity scene is perfect for any family, Sunday School, or homeschool room!
The Wise Men Journey is an invitation to guide your family, for twenty-five days, in discovering the hidden treasures in the Word of God.
Experience the true meaning of Christmas this year with The Giving Manger — a faith-based interactive family tradition that encourages acts of kindness, focuses on the joy of giving, and honors the real reason for Christmas: Jesus' birth.
The included picture book, The Giving Manger, will help your family understand the tradition and get children excited about participating. Once you have read the story, place the empty manger in a prominent spot in your home. In the days leading up to Christmas, family members can place a piece of straw in the manger each time they perform a kind deed or act of service. Filling the manger will become a fun, interactive project for your family, prompting even young children to look for ways to love and serve others.
What are your favorite Christian Alternatives to Elf on the Shelf? If you're looking for kid-friendly Christmas decorations, we've got your back there too! Check out this post about 20 of the best Kids Nativity Sets.